Enve introduces The MOG, its first purpose-built gravel bike for the 'modern' rider
Racing, bikepacking or mixed-terrain riding, this carbon steed is built to do it all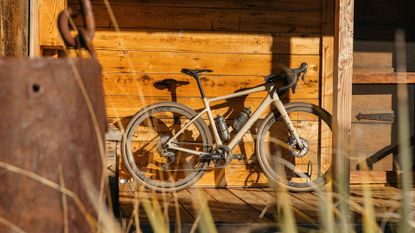 (Image credit: Enve)
Get The Leadout Newsletter
The latest race content, interviews, features, reviews and expert buying guides, direct to your inbox!
Thank you for signing up to The Pick. You will receive a verification email shortly.
There was a problem. Please refresh the page and try again.
Two years after launching its first complete bicycle —the bespoke American-made Custom Road— Enve Composites today unveiled its third model, the MOG, a purpose-built gravel steed made for racing, bikepacking and everything in between.
Read on for more details of the new bike and also check out our first ride review of the Enve MOG.
While Alexey Vermeulen proved that the 2022-released Enve Melee road bike was perfectly capable of being raced on the unpaved roads, having emerged the victor of the Belgian Waffle Ride CA in May, the MOG adds beefy tire clearance, a slacker geometry and gravel-specific features like fork mounts and in-frame storage.
"With the MOG, we introduce Enve's definition of the modern gravel bike. As avid gravel riders and racers ourselves, our aim was to create a platform that delivers the versatility, simplicity, and performance that we, along with today's gravel riders, demand," states Jake Pantone, VP of Product and Brand.
With the release of the MOG, the Utah-based company also hopes to continue its brand evolution from high-end, aftermarket carbon wheel and component specialists to a full-service bicycle brand.
Introducing The Enve MOG
These days the term "gravel" seems to have a vastly different meaning depending on who you ask. There are those demanding lightweight, aerodynamic and watt-saving racing machines to tackle fast and furious events on mixed surfaces. Yet on the other end of the spectrum, there are riders who need load and terrain-capable steeds to carry them across the trails less travelled in remote destinations. To meet the demands of all these riders seems an impossible task but with the MOG, Enve aims to please with high-performance and versatility.
Enve MOG - Construction
Image 1 of 9
Manufactured at Enve's overseas factory, the MOG is made using various laminates built from unidirectional carbon fibers following ENVE's own Material Optimized Design (M.O.D.) process.
"Carbon is the key ingredient, and we use the best we can get our hands on, but ultimately the process it is subjected to makes it an Enve product," states Pantone.
"In simple terms, Material Optimized Design means designing and manufacturing products that play to the strengths of carbon fiber. The materials, fiber weights and fiber angles used in the laminate are selected and manipulated to achieve zone specific performance within the part."
Though aerodynamics weren't the main priority for the MOG, the frame does utilize tube shapes borrowed from the brand's aerodynamically optimized road frames, as well as the neat internal routing of all cables, wires and hoses.
Enve MOG - The Geometry
The MOG is offered in six stock frame sizes ranging from 49 cm to 60 cm and built around a 700c-specific geometry with clearance for tires up to 50mm.
Pantone explains that the smaller 650b wheel diameter was removed from the scope of the MOG after determining that "the one set up that was more confidence inspiring and more fun than high-volume tires on a 650b rim, was high-volume tires in 700c."
"We committed to designing the MOG so that one could run large 700c tires, while eliminating the need for flip-chips or other solutions to accommodate two different wheel sizes," Pantone states.
The six different geometries have three unique fork rakes among them to ensure that riders across the range experience the same handling.
"Because we ride and race our gravel bikes across such a variety of surfaces and conditions that range from extremely rough to silky smooth, we put a lot of focus into ensuring the MOG's geometry and design delivered a balanced, confident ride in every environment," states ENVE Marketing Manager, Neil Shirley.
"Knowing that there is a broad range in how people are using their gravel bikes, varying from racing to adventure riding, or a combination of the two, it was also important for us to offer a range of component options that allow each rider to tailor the MOG to their needs through handlebar and seatpost options."
To aid in the fitment process, Enve has created the Enve Best-Fit Calculator.
"Your bike needs to be an extension of your body and we want people to achieve that seamless feel from the first pedal stroke. Our calculator aims to simplify the fitment process for the fitter and customer alike," says Pantone.
The calculator pairs a rider's stack, reach and saddle position measurements with a frame geometry, stem length, stem rise, spacer stack and saddle offset.
The calculator's output provides the rider with several frame and component configuration options that the rider and/or their bike fitter can analyze to determine the rider's best fit.
Enve MOG - Available as "Chassis only"
While Enve is looking to offer complete bikes as soon as supply chains allow it, for now, the MOG is available as "Chassis only" which includes the frame, fork, headset, handlebar, stem and seatpost.
From there, the bar, stem and seatpost are selected à la carte so you can build your bike to meet your individual needs. À la carte options include four IN-Route System compatible handlebars and a dropper or fixed seatpost.
For customers wanting to complete their build, they can add an Enve wheelset of choice. And, by working with a local Enve Ride Center or retail partner, customers can spec their preferred drivetrain.
The MOG is available in only the one color but Enve does give MOG customers the option to design a personalized decal kit, complete with decals for the head tube, stem, downtube and seat tube.
Enve MOG - Some standout Features:
Image 1 of 4
Lightweight and durable carbon construction
Tire clearance for 700c x 50 mm
Tuned geometry for 700c wheels and tires only
In-frame downtube storage
Dropper post compatibility
Fender, storage and rack mounts
Internal routing using ENVE's IN-Route System and components
1x or 2x drivetrain compatibility
Threaded T47 bottom bracket
On-the-frame rack, fender and cargo mounts are always a welcomed addition for long distance gravel riding but an especially noteworthy feature here is the in-the-frame storage.
Not unlike Specialized's SWAT system, the MOG features a down tube cargo space, which Enve calls the Cargo Bay and is made to carry necessities like a repair kit, survival items, a spare jacket or whatever else you can fit in 0.6 liters of storage.
Each bike comes with two neoprene cargo bags made to carry your stuff without rattling.
Enve MOG - Pricing & Availability
The MOG is available now via the Enve website. The "Chassis" retails for US $5,500/ €5,995/ £5,300/ AUD $9,999 and includes the frame, fork, headset, stem, handlebar, and seatpost.
Thank you for reading 20 articles this month* Join now for unlimited access
Enjoy your first month for just £1 / $1 / €1
*Read 5 free articles per month without a subscription
Join now for unlimited access
Try first month for just £1 / $1 / €1
Get The Leadout Newsletter
The latest race content, interviews, features, reviews and expert buying guides, direct to your inbox!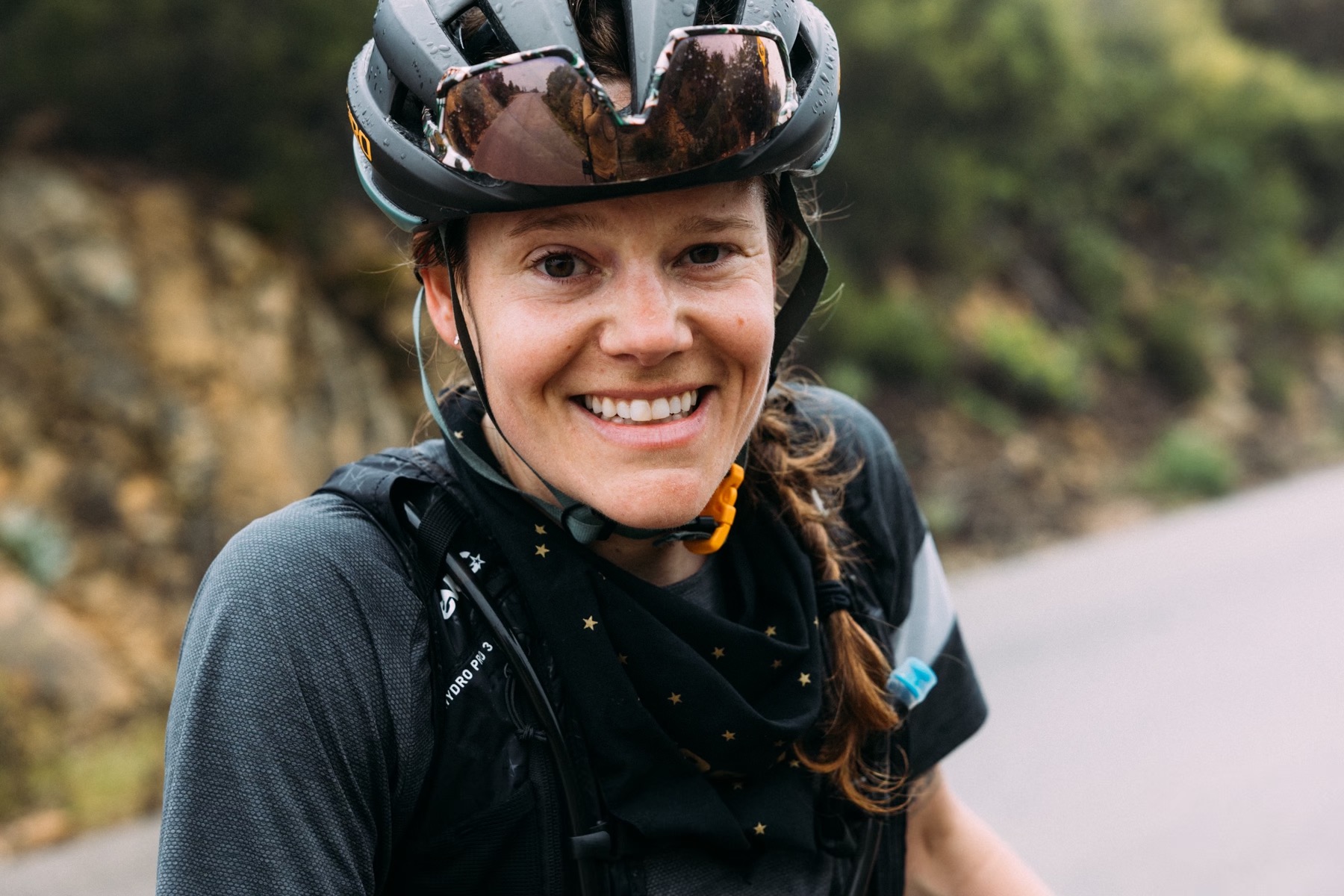 Cycling Weekly's North American Editor, Anne-Marije Rook is old school. She holds a degree in journalism and started out as a newspaper reporter — in print! She can even be seen bringing a pen and notepad to the press conference.
Originally from The Netherlands, she grew up a bike commuter and didn't find bike racing until her early twenties when living in Seattle, Washington. Strengthened by the many miles spent darting around Seattle's hilly streets on a steel single speed, Rook's progression in the sport was a quick one. As she competed at the elite level, her journalism career followed, and soon she became a full-time cycling journalist. She's now been a cycling journalist for 11 years.