Michelin releases Power Adventure tire in US ahead of Unbound Gravel
The tire giant have released a versatile new all-road tire aimed at speed and versatility ahead of this year's race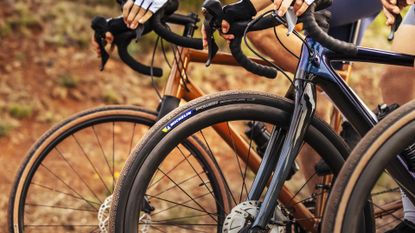 (Image credit: Michelin)
Get The Leadout Newsletter
The latest race content, interviews, features, reviews and expert buying guides, direct to your inbox!
Thank you for signing up to The Pick. You will receive a verification email shortly.
There was a problem. Please refresh the page and try again.
Ahead of the heavily anticipated Unbound Gravel race this weekend, Michelin has added a second gravel tire to its Power range, the Michelin Power Adventure.
Aimed to 'compliment the Power range', the new Adventure seeks to strike a balance for those who want efficiency on asphalt, but also endeavour to explore some light gravel.
Tubeless ready, available in tan wall, and boasting 'BEAD 2 BEAD' puncture resistant technology, this puts Michelin's new rubber firmly in the running for commuters and adventure riders alike.
The Michelin Power range already features a road offering, the Power All Season, as well as an out-and-out gravel tire, the Power Gravel. So where does the Power Adventure sit between these two?
Michelin say the 'hybrid tread design' is aimed at riders who spend 80% of their time on asphalt, and 20% on gravel - so it's pretty unlikely we will see this being used in the gnarly Unbound Gravel race this weekend. This tire then is clearly for bike-packers, adventure riders and all-road riders alike, who aim to predominantly stay on smooth terrain as opposed to consumers searching for the best out and out gravel tire.
The Power Adventure tires are only available for 700c rims, but features 30c, 36c, 42c and 48c widths, for a range of riding. The Adventures are also available in black as well as the aforementioned tan side wall option. Both colour options will set you back $84.99/(£61.99).
The 'hybrid tread' features a slightly raised central slick ridgeline, which Michelin say will maintain on road efficiency. This is complimented by a notched shoulder tread that is more suited to unpaved exploration.
With a 3x100TPI thread rating, the Power Adventures are likely to be slightly less supple than the likes of the Panaracer Gravel King SK tires (126 TPI) and the chunkier Pirelli Cinturato Gravel tires (127TPI), but potentially will offer better longevity.
The Power Adventure tires compete well with the competition on weight though. At a claimed 440grams for a 700x42, this is lighter than the Gravel Kings.
Michelin has also designed a new rubber compound which is exclusive to the Power Adventure, which it's calling 'Gum-X Technology'. Michelin say this "optimizes grip on dry and wet surfaces for added security and better performance on roads". At a glance, it does look like this rubber is really aimed at light gravel only, with a tread pattern that doesn't have much space for dirt clearance when the going gets muddy. That said , for riders that want the security of knowing their tire is that bit more capable, this could be a great option.
All riders, but we think in particular commuters, will be happy to hear that the lightweight 3x100TPI tread features Michelin's "BEAD 2 BEAD" technology. This High-density cross-laid reinforcement protects the whole tire casing. Michelin says the crown and sidewalls are reinforced to provide maximum protection and durability.
Richard Kornacki, the director of two-wheel Michelin North America Inc said: "Adding the Michelin Power Adventure tire to the U.S. market enhances our gravel offering to a new consumer. Enabling cyclists the freedom to ride from road to gravel along their journey fits our drive to improve mobility for everybody."
Thank you for reading 20 articles this month* Join now for unlimited access
Enjoy your first month for just £1 / $1 / €1
*Read 5 free articles per month without a subscription
Join now for unlimited access
Try first month for just £1 / $1 / €1
Get The Leadout Newsletter
The latest race content, interviews, features, reviews and expert buying guides, direct to your inbox!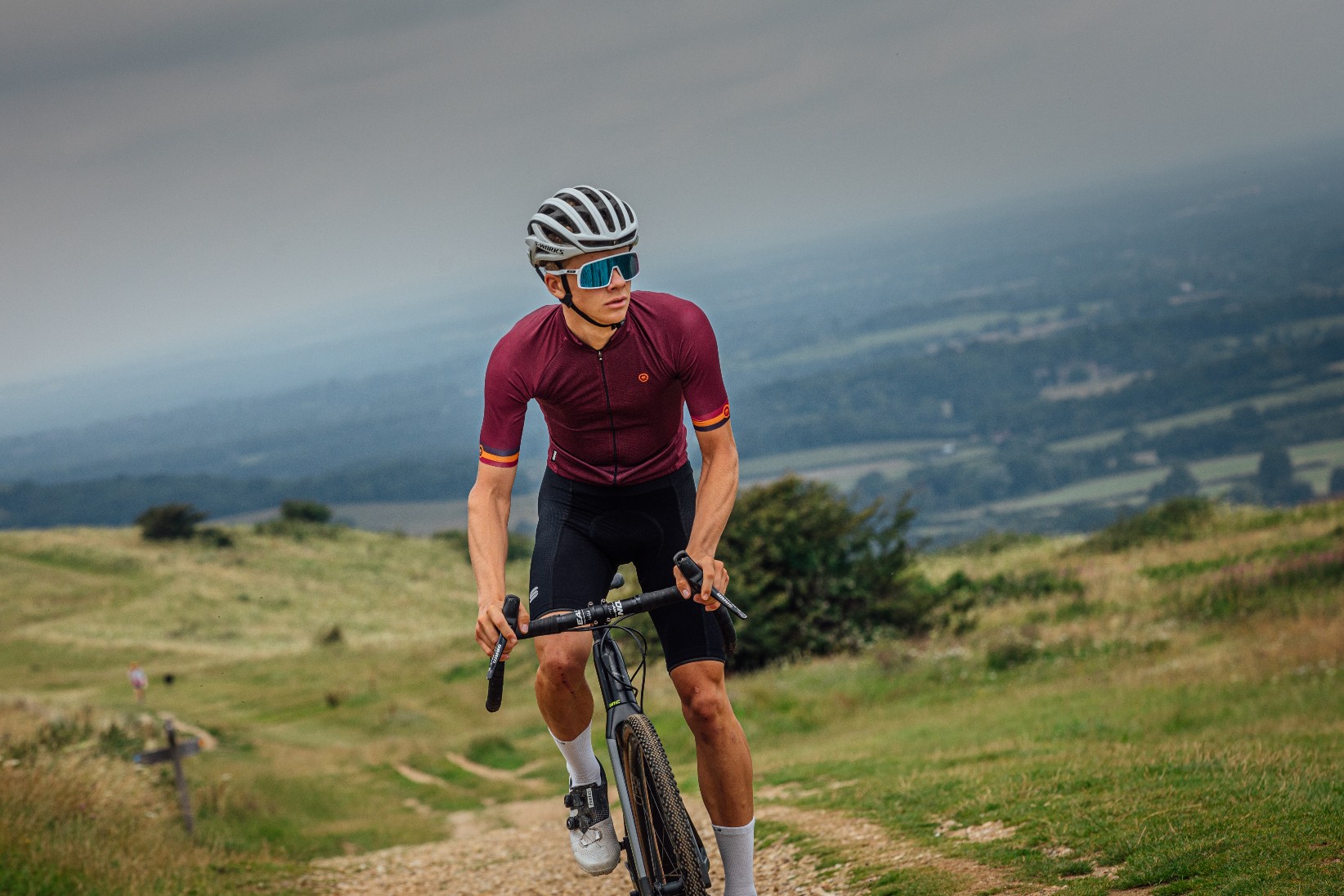 Joe is Cycling Weekly's tech writer. He's always had a love for bikes, since first riding a two wheeled steed before the age of four. Years down the line, Joe began racing at 16, and enjoyed great experiences internationally, racing in Italy, Spain and Belgium to name a few locations. Always interested in tech, Joe even piloted his Frankenstein hill climb bike to a Junior National Title in 2018. After taking a step back from elite level racing in April 2022, Joe joined our team as a freelancer, before becoming Tech Writer in May 2023.