High5 Energy Bar review
How does the High5 energy bar stack up against the competition?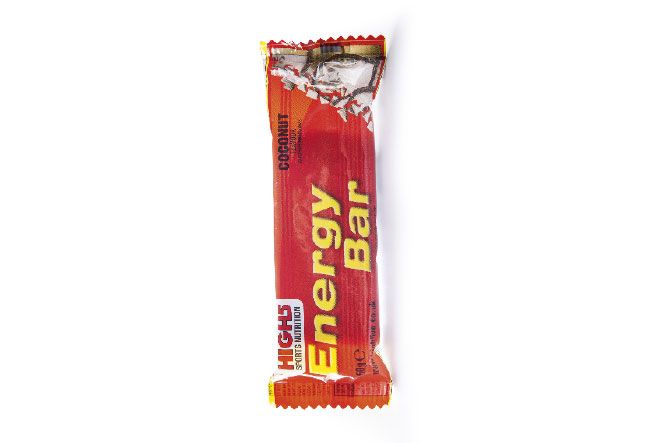 Taste & texture
Compared to its competitors, High5's Energy Bar does lack a little something taste-wise.
Still, it is satisfying nonetheless and with its moist texture and choice of four flavours (wildberry, banana, coconut and peanut) it isn't the worst-tasting bar on the test.
>>> Best cycling energy bars
Nutrition
Despite the bargain price, this by no means suggests it misses out on sustenance, with 40 grams of carbohydrates present in each bar, and just 2.6 grams of fat.
These are also the bars that fill the jersey pockets of professional outfits Dimension Data and Wiggle-High5, who have High5 as their nutritional partners in 2017.
Practicality
As already highlighted, one of the biggest selling points with the majority of High5 products is their price.
Their energy bar is no different, with each bar costing just over a pound each when bought in a box of 25.
It hasn't cut costs with the packaging, though — these bars are easy to open while avoiding any unwanted tears that compromise the freshness of the bar.