Truflo Airess track pump review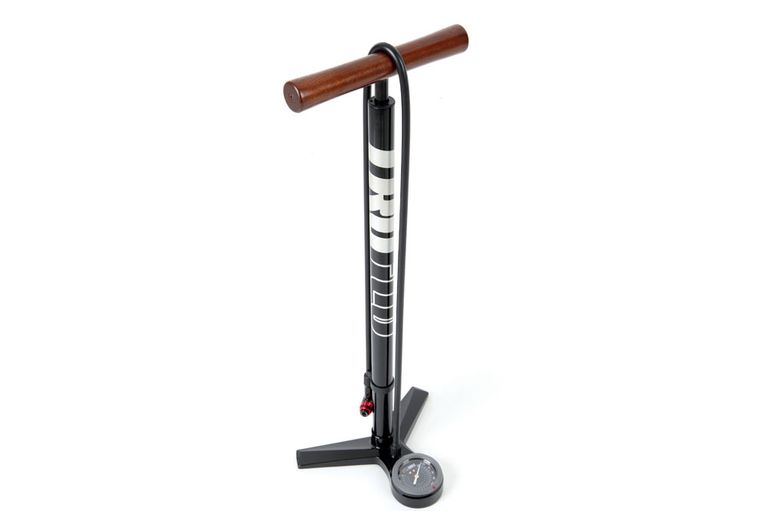 The gauge boasts a marker bevel and is very clear and easy to read and, in keeping with the overall impression of high quality, the pump action is smooth and solid.
Quite a classy contender, with a durable powder-coated finish topped off with a very comfortable wooden handle.
Ultra-stable in use and while clearly well engineered and built to last, it's let down a little by a connector that is awkward to get on and off.
It improves with use but despite some thoughtful details to the two-sided anodised chuck — such as the switchable threaded Presta/Schrader connector and handy air bleed — the locking lever lacks the ergonomics needed to make it anything other than fiddly.