Pro Minitool 11 multi-tool review
A small multi-tool that any jersey pocket will have space for, we tried out the Pro Minitool 11 multi-tool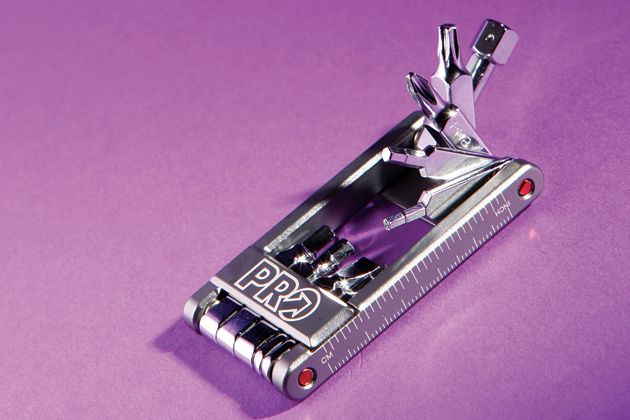 If size is your key requirement you won't do much better.
Reasons to avoid
-

Small size means you may struggle with firm bolts
We tested the Pro Minitool 11 multi-tool alongside a number of other multi-tools from rival brands. The Pro wins the competition for the tiniest tool on test, with this super-slimline offering.
As the name suggests, it includes 11 tools, covering all the basics but not the obvious chain tool or tyre lever. As most cyclists will know, chain tools and tyre levers are pretty small and can be wedged in a pocket or saddle bag without much hassle. But with others on the market offering these essentials as part of the package, we were left a bit wanting with the Pro Minitool 11.
However, the small size meant that with a small summer saddle bag on, it slipped in perfectly alongside a spare tube and some change for the cafe stop.
A compromise on usability is made with a design so small though, and you'll need strong hands to get the firmest of bolts loosened, so keep that in mind ahead of purchase.