Bontrager Race TLR (tubeless-ready) review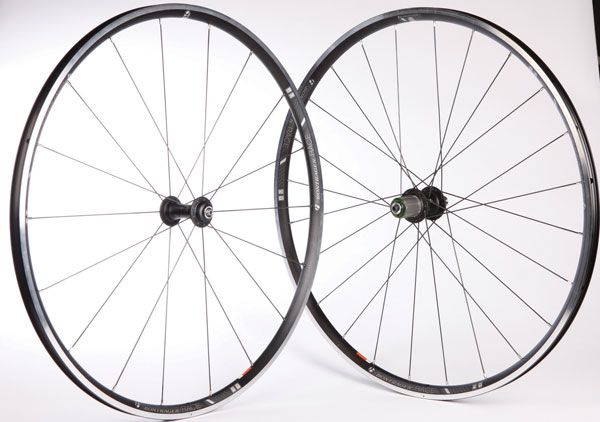 The tyre compound seems to have found a sweet spot between rolling resistance and grip; they felt quite rapid - until about halfway into an hour's ride. After this point, they failed to maintain a sufficient seal and noticeably lost pressure. Overnight, they lost about 70psi. We'll have another go at the conversion. However, we have lost trust in the tyre/rim interface - very much to our loss.
Against
-

With tubeless the pressure loss is quick

-
Without having ridden the aluminum 6061 Race wheels before, it's tricky to know if their positive impression was down to being shod with tubeless R3 tyres. But the sub-£230 pair impressed.
No obvious flex or spoke-pinging meant that, even without tubeless conversion, they're a spare wheel option worth considering. The Bontrager TLR conversion kit is a pricey option, but you pay for an easy life - it includes everything you need.
According to Bontrager, running tubeless saves you 225g rolling weight. The weight loss feels much greater in terms of getting the wheels up to speed. The tubeless design also benefits from a wider profile - 23c measuring 23.7mm.