Dura-Ace C75 wheelset review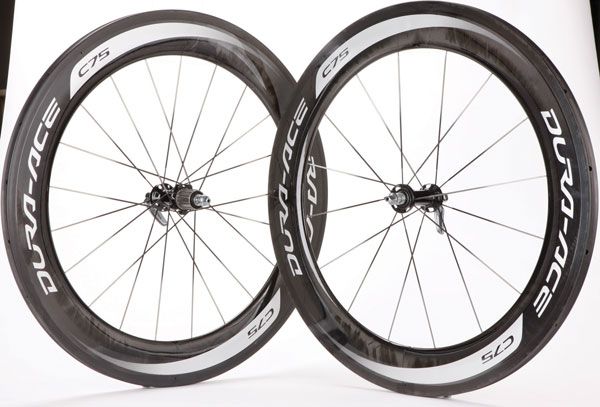 Even when it did get rough along some cobbled sections, we found the wheels held firm, confirming Shimano's reliability. However, when taken out of their comfort zone - hillier terrain and slower speeds - the C75 struggled. Crosswinds became an issue and pick-up was slow.
Reasons to avoid
-

Sluggish at low speed

-

Small window of performance
Shimano's deepest wheelset to date, the C75, tops the Shimano wheel range and offers a more aerodynamic alternative to the already established ride mates C50, C35 and C24.
Supplied with space for the new 11spd cassette, as well as a new wider, 24mm, rim, the aim is to help the tub sit better on the wheel and aid aerodynamics. Though it's hard to test the latter, we did find during testing, mainly in races, that the 75mm-deep sections had a small optimal range of use.
At 25mph-plus, the C75's pick-up speed surpassed many of its rivals, and as long as the road surface was relatively smooth they helped the confidence in the corners.