Enve 3.4 SES review
Mike Hawkins tests the high-end offering from Enve, the 3.4 SES...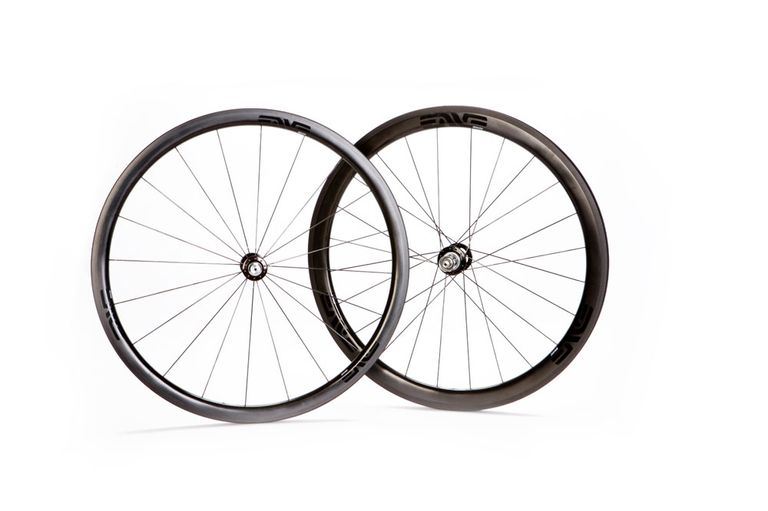 When it comes to criticism, there really isn't much. Obviously the cost is one, and I'd prefer a laterally stiffer rear wheel. Other than that, the 3.4 gets my vote for super-fast, relatively light, no excuses wheels that ride unbelievably well.
For
+

Great all round performance
When it comes to technical info, Enve definitely goes for a 'more is more' approach. And when you're asking £2,500 for a set of wheels that's a good job too.
The 3.4 offers a great all-round package by using a 35mm-deep front rim and a 45mm rear. Enve has reduced weight in the front end to improve response and feel while being deep enough to offer worthwhile aerodynamics. The deeper rear (where crosswinds cause less of an issue) offers more aero benefits.
Both rim shapes are at the current leading edge, as they offer not just low drag but a profile that allows air to flow more smoothly, giving improved aerodynamics.
Allied with Chris King hubs, and with a higher price than many bikes, Enve is shooting for the top, and with a ride to match, it's easy to see how the firm is taking on the best.