Harry Rowland Mavic/Novatech, 1,662g review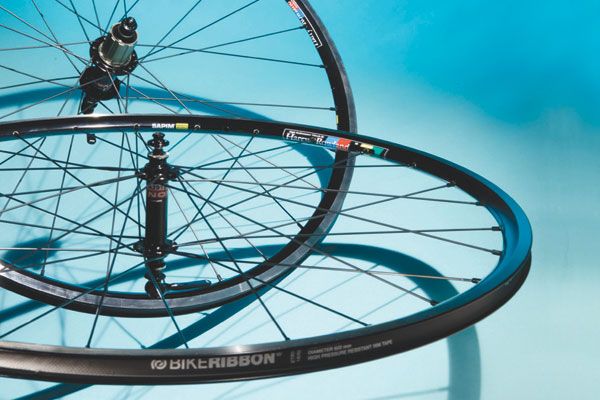 The cheapest offering here, this totally custom wheelset compares best to its closest price rival, the Hope Hoops, which feel similar, and that's a good thing. Harry Rowland sells a lot of sets between £200 and £300, so even if your budget is tighter than this, give him a call.
For
+

Custom made

+

Wheels to suit your budget
Harry Rowland's years of experience as a wheel-builder ensures consistently great wheels, time after time.
The options are almost limitless, but for our budget and requirements, Harry recommended a reliable Novatec hub on a Mavic CXP33 rim.
With a more aerodynamic rim profile than Mavic's classic 'Open Pro' box rim, the combination proved to be competitively weighted, strong, reliable, and at an excellent price to boot.