Mavic Cosmic Carbone 40c review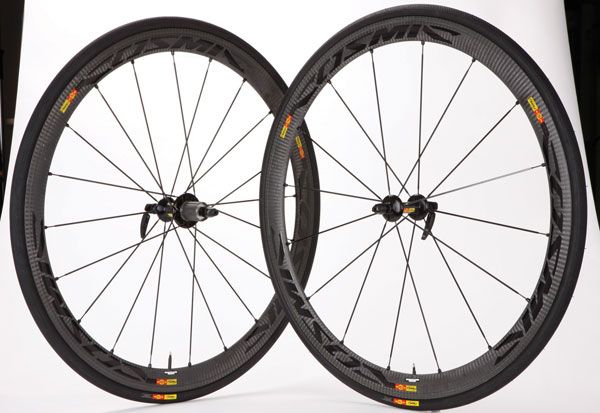 So Mavic has created a niche wheelset, one suited to those riders who want the security of an alloy clincher for riding in the big mountains and will happily carry the extra weight and take it easy on windy days. We don't know many such individuals, but if you're one of them, then these wheels are great. As for everyone else, we'd suggest you buy the Ksyrium.
In pure ride terms, the 40c is a great wheel. The feel of the alloy rim, which is encased in a structural carbon fairing, is without doubt one of the best.



Despite being a technical tour de force, this wheel's technology fades from your mind as you settle into the ride and enjoy the connection to the road that it provides. And yet, we're not blown away by them.
Yes, the technology of mating alloy clincher hook to carbon is very clever, but you still have to put up with carbon rim braking. While the rim shape may have been tested in a wind tunnel, it catches crosswinds more than alternatives do.
With a true 23mm tyre fitted, you can see just how narrow the rim is, which flies in the face of other brands' aero thinking. Then there is the weight: over 1.5kg for a £1,800 wheelset is certainly on the high side.