Mavic Cosmic Carbone SLE review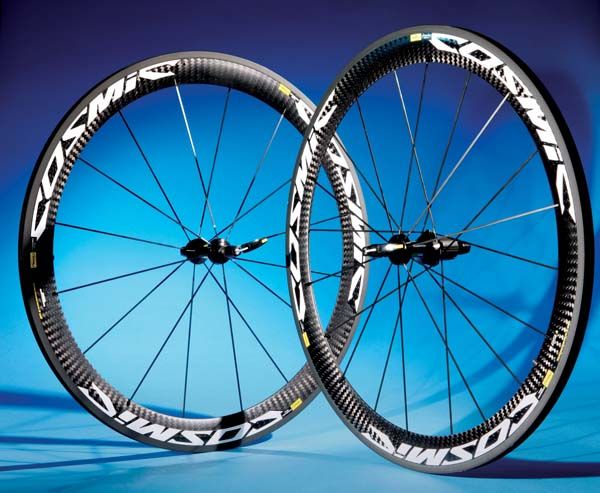 They carry speed well, make the requisite noises when accelerating and undoubtedly look the part. These days though, there are better performing wheels in an aerodynamic capacity. Lab test results>>
Mavic's Cosmic Carbones have been around for what seems like an eternity, albeit with updates. As well as the FTS freehub and improved bearings, these SLE variants come with Mavic's proprietary Exalith braking surface treatment.
A ridged surface is partnered with an anodising process that hardens the alloy and offers exceptional aesthetics and a claimed increase in lifespan and braking performance.
Once you have got over the outlandishly painful break-in period where the bikes sounds like its being attacked by a flock of macaws, the braking performance is predictable and a substantial improvement over a standard rim in torrential rain. Whether this is worth the £300 up-shift in price is for you to decide.
Braking aside, the wheels have lasted such a long time because they perform in a way that makes you smile every time you ride. If the Cosmics were your first deep-section wheels, they would be everything you would want.