Zipp Firecrest 202 review
The Zipp Firecrest 202 is now in its ninth version of updates with imput from Omega Pharma-Quick Step rider Mark Cavendish...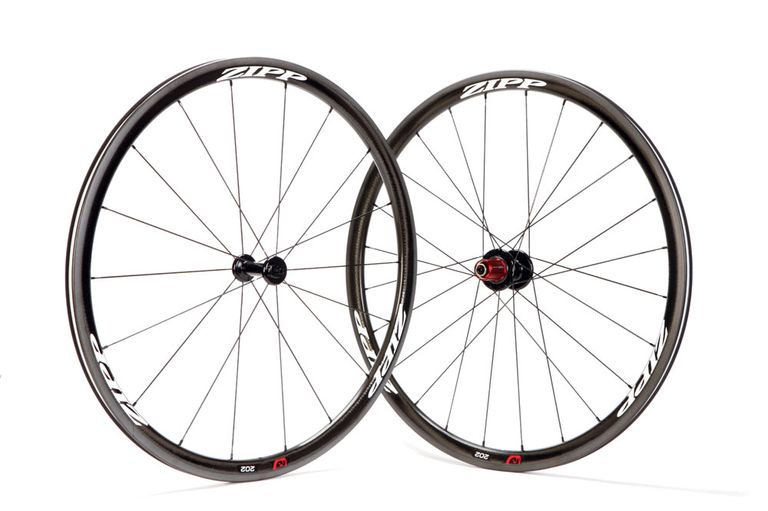 Just like the old version, the 202 is a great all-round wheel: responsive in the hills, stable in crosswinds and plain fast on the flat. We love them.
Updated for 2014, the 202 is the same 32mm shallow-section carbon clincher rim that we've had great experiences with in the past.
What's been altered is the rear hub, and frankly you'll struggle to tell where the additional 10g has been added, unless you are shown — the difference is that negligible.
Now into its ninth version, the 188 rear hub has a larger driveside flange. We weren't exactly unhappy with the previous version but the feedback from Mark Cavendish was that he needed a stiffer hub, so that's what he got.
The benefit for us mere mortals is that the stiffer hub will not only make a stiffer wheel for improved performance but should have the knock-on effect of better bearing life, too.
I've got to say it wasn't too arduous to put in the miles and discover that the additional 10g of weight had no negative impact.