Watch: Pedestrian tries to kick cyclist off his bike (video)
Cyclist somehow manages to avoid the man's kick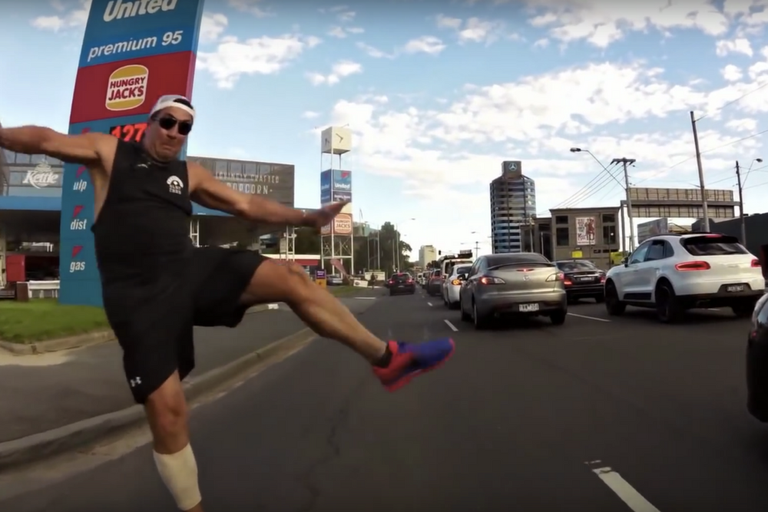 One cyclist in Australia had a lucky escape after a pedestrian leapt into the road and tried to kick him off his bike in an apparently unprovoked attack.
In a video uploaded by YouTube user Sean H, the cyclist is riding through traffic along the busy Kings Way road in the middle of Melbourne, Australia.
>>> Watch: Driver completely loses it with cyclist (video)
After filtering between two lines of stationery traffic, the cyclist moves into the left lane for a few metres of clear road, when a man walks off the pavement, aiming a kick at the rider.
Somehow the cyclist seems to dodge the kick, before slamming on the brakes and turning around to confront the man, who shows no repentance, telling the rider to "f*** off and slow down".
The video of the incident, which according to the time stamp took place on February 15, was posted online last week and has since been viewed more than 6,000 times.