'A movie that should have been made long ago': New film celebrates cycling's first Black World Champion
Now in production, Whirlwind chronicles Major Taylor's life and his lasting influence.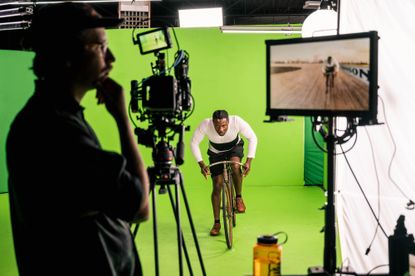 (Image credit: Worcester Whirlwind)
Get The Leadout Newsletter
The latest race content, interviews, features, reviews and expert buying guides, direct to your inbox!
Thank you for signing up to The Pick. You will receive a verification email shortly.
There was a problem. Please refresh the page and try again.
The list of trailblazing African Americans in athletics is long, and while the achievements of many competitors of color —like Jesse Owens, Jackie Robinson and Bill Russell— are well documented and celebrated today, others have fallen into obscurity. One such athlete is Major Taylor, cycling's first Black World Champion and one of the world's first Black sports superstars.
A new film titled Whirlwind aims to return Major Taylor to the spotlight by celebrating his trailblazing life and lasting influence.
A True Underdog Story
Born Marshall Walter Taylor in Indiana in 1878, just 13 years after the Civil War, Major Taylor was an African-American track cyclist who overcame significant racial prejudice as a Black cyclist in a white-dominated sport to become one of the greatest track cyclists of all time.
Known as the "Worcester Whirlwind," Taylor was a straight-up superstar who was one the highest-paid athletes of his era, won both national and world championships, and held numerous world records —including the standing start one-mile world record of 1:41 that stood for 28 years.
And yet, when Cyrille Vincent —creator, executive producer and director of Whirlwind— came across the Major Taylor memorial outside the Worcester Public Library and connected it with a street near his home, Major Taylor Boulevard, he, like many others, assumed the road was named after a military veteran.
With surprise, he discovered the namesake's true identity and the more Vincent learned about Major Taylor, the more he recognized a story that needed telling. Vincent found it "surprising this story has been forgotten" and believes "a movie should have been made long ago."
The Movie That Should Have Been Made Long Ago
The Major Taylor story is "one of our greatest civil rights stories; more than sport, what Taylor has experienced has no parallel," Michael Kranish, author of the Major Taylor biography, The World's Fastest Man, told Vincent. And now Vincent hopes to bring it to the big screen.
What Vincent believes makes Major Taylor's story so compelling is that it inspires on many levels: "he's a pioneer in cycling, the Black community, and paved the way for so many people after him." Major Taylor's life is also a tale of exceptional athletic accomplishment, an underdog story, and a story about an important period in the United States.
When you learn about the dramatic life of Major Taylor, it's easy to find yourself in Vincent's shoes, shaking your head and wondering how his story hasn't been celebrated more and why this movie doesn't yet exist. One reason Vincent believes Major Taylor's story isn't more widely celebrated is that you can't tell it without "encountering things that make people uncomfortable." Of course, Vincent sees this as another reason for sharing the story —"being quiet doesn't help."
Potentially another reason why Taylor's story hasn't had the staying power of other early Black athletes is that it lacks a Hollywood ending. Despite the enormous success Taylor had during his career, he passed away at the height of the Great Depression, alone and penniless.
A groundbreaking Black athlete, Major Taylor won the world championship in the one-mile cycling sprint in 1899 —more than three decades before Jesse Owens won four Olympic gold medals, almost 50 years before Jackie Robinson first stepped onto a Major League Baseball field and roughly 60 years before Bill Russell won his first NBA championship.
It's also important to remember that while professional cycling today isn't a mainstream American sport in the way football, basketball and baseball are, in Taylor's time (the late 1890s-early 1900s), the sport was hugely important. The U.S. was experiencing its first bike boom, races drew more spectators and press coverage than professional baseball, and Major Taylor was one of the highest-paid athletes in the country. For context, in 1900, Taylor earned $25,000 while future hall-of-fame baseball player Ty Cobb made $4,500. In today's economy, his salary likens to $884,000 USD.
Vincent says, "Major Taylor's story really means something when you put it in context." It's not just Major Taylor's successes that make him such an exceptional figure, it's what he had to overcome to realize them. Whether from segregation laws or general racism, Major Taylor had to clear barriers like being refused service at hotels and restaurants while traveling, lack of track access, being barred from races and violence and intentional collusion from other riders. But he didn't let any of it keep him from becoming a champion —he won races and fans all over the world.
As Andrew Ritchie, author of Major Taylor: The Extraordinary Career of a Champion Bicycle Racer, says, "He was the first African-American to take on the power structure of the sport and insist on and succeed in his right as a black man to compete on equal terms with everybody else against the incoherent and consistent racist opposition from officials and rivals."
On a more personal note, Vincent "connects with Taylor's Christianity." Major Taylor had a set of values that he lived by and was a loyal member of Worcester's John Street Baptist Church. For much of Major Taylor's career, he refused to race on Sundays, despite it costing him numerous opportunities and paydays. Taylor also "would advise all youths aspiring to athletic fame or a professional career to practice clean living, fair play, and good sportsmanship."
Taylor's achievements may lay in the past, but Vincent assures us there are three main ideas that he embodies and they're all still relevant today.
It doesn't matter where you start, it matters where you finish. Life isn't always fair and it's not always going to present the ideal situation —you have to go out and create your own opportunities.
"Life is too short for any man to hold bitterness in his heart" is one of Major Taylor's best-known quotes and an excellent maxim to remember. There are times in life that are unfair, upsetting and enraging but it's important to let them go —otherwise, you'll spend your life focusing on the wrong stuff.
Dream big! Major Taylor lived a life that was unimaginable for many African Americans in the U.S. at the time.
Whirlwind Film, not yet a done deal
In late 2022, Vincent released a two-minute trailer of Whirlwind. Unlike big-budget Hollywood movie trailers that tease the release of a finished film, the intention of the trailer for Whirlwind is to help raise the money necessary to create a high-quality documentary worthy of Taylor's incredible legacy.
The trailer provides viewers with the vision of the project and a sample of how it will present the story —which will include interviews with prominent Black athletes and award-winning historians and authors; archival material such as news articles, photos, letters and diaries; and recreated scenes based on Taylor's autobiography and scholarly input that help bring history to life.
Why a documentary and not a feature film? Vincent "has always been interested in reality and real people's stories" and has found it's "more dramatic than the best-scripted drama." Vincent sees "Major Taylor's life story as a natural type of cinematic narrative" and firmly believes "that staying true to what happened will serve this story better." Plus, there is a trove of resources for telling the story from Taylor's unique perspective. Vincent points out, "his autobiography published in 1928, his letters to friends and family, his diary and scrapbooks, give us enough inside of the events unfolding through his career and the people in his life."
So far, the film has received financial support from organizations like the Worcester Arts Council and National Endowment for the Arts, along with donations from individuals interested in helping share this moving story. The goal is to raise $1.2 million and Vincent looks to Major Taylor for inspiration. As he told Worcester Magazine, "It has been a whirlwind itself, the entire process. It's very exciting when you come with the perspective of Major Taylor. He was always optimistic about everything."
Fundraising for Whirlwind is off to a good start, but there's a long way to go and Vincent is bolstered by Taylor's maxim that it's not how you start, it's how you finish. To learn more about the film or to contribute to the film, a number of avenues are available, like donating or purchasing merchandise on the film's website.
Thank you for reading 20 articles this month* Join now for unlimited access
Enjoy your first month for just £1 / $1 / €1
*Read 5 free articles per month without a subscription
Join now for unlimited access
Try first month for just £1 / $1 / €1
Get The Leadout Newsletter
The latest race content, interviews, features, reviews and expert buying guides, direct to your inbox!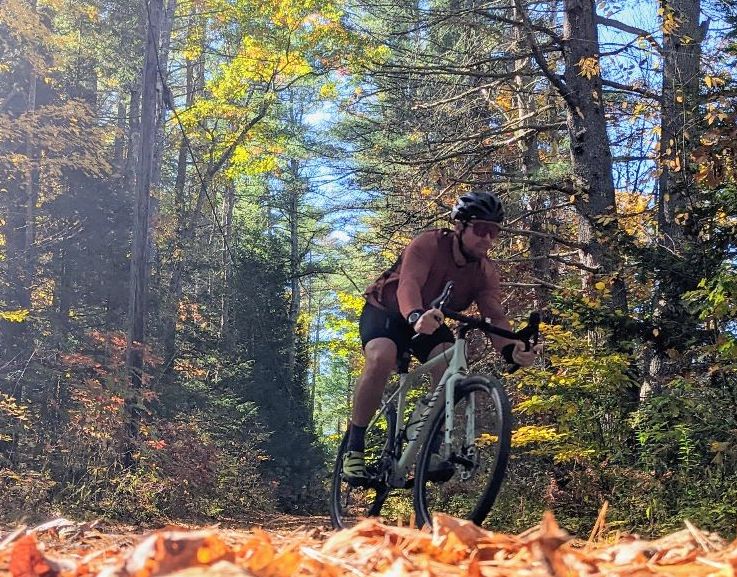 Tim Peck is a freelance writer based in Concord, New Hampshire, specializing in writing about all things outdoors in the Northeast. With a devotion to dirt and a need for speed, it's no surprise Tim went from gravel-curious to gravel-obsessed faster than a double-digit grade descent. Tim believes that days on the bike and miles logged are just as important as KOMs and race results and tries to balance his time between his first love, mountain biking, and his current flame, gravel riding.