Australia's hopes of Tour de France team alive with Green Edge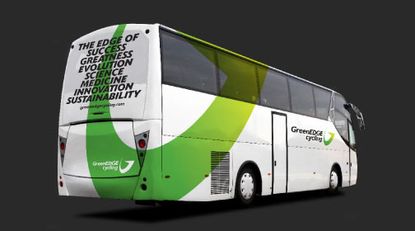 Australia's hope of having a Tour de France team remains alive. Former national performance director, Shayne Bannan will announce tomorrow his part in team Green Edge Cycling.
Bannan left his post with Cycling Australia on December 30 and will become Green Edge's team manager. He will lead the push for the team's ProTeam, first division licence for next year.
"This is not about a short-term bid to get a team in the Tour de France. We are aiming to create a team that will stay at the top end of world cycling for a long time," Bannan said in promotional material seen by Cycling Weekly.
"To attract not just some of Australia's best riders but some of the best from around the globe, we'll strive to provide the best possible opportunities, services, support and direction for cycling talent the world over."
Neil Stephens will reportedly be tasked to contract riders as Green Edge's head sports director. The former Australian professional cyclist quit his post as national sports director today to avoid any conflicts of interest.
Cycling Australia announced that Matt White will take over Stephens' spot. It said in a press release, "Stephens who is moving onto new challenges within the sport."
Young Australians Cameron Meyer and Jack Bobridge are both reportedly on Stephens' list of potential signees. He is said also to be eyeing Richie Porte, Matt Goss and Stuart O'Grady. Robbie McEwen may join the team as a mentor or sports director, but not as a cyclist as he has said this year will be his last.
McEwen signed for team RadioShack last month after Australian team Pegasus failed to receive a first or a second division licence. Team Manager Chris White had hoped to give Australia its first top-level team, but the project now seemed to be doomed from the start as plans were being made for another team.
"The time is now right to bring the cream of our cycling talent together to race under one banner with a distinctly Australian flavour," read a release seen by Cycling Weekly.
"In 2011 we will focus on the setting up of the team structure and in particular the process to achieve a UCI WorldTour ProTeam licence for 2012 by satisfying the following criteria: Administration - Finance - Ethics - Sporting."
Team Green Edge's major financial backer is Australian Gerry Ryan. Ryan is one of Australia's wealthiest men, owner of motor home company Jayco and 2010 Melbourne Cup winner Americain. He sponsors Cycling Australia and third division team Jayco-AIS.
The aim of the team will be to promote eco-friendly activities and tourism in Australia. Ryan and Bannan will explain the details of their new team tomorrow in Adelaide, one day ahead of stage one of the country's biggest race, the Tour Down Under.
Thank you for reading 20 articles this month* Join now for unlimited access
Enjoy your first month for just £1 / $1 / €1
*Read 5 free articles per month without a subscription
Join now for unlimited access
Try first month for just £1 / $1 / €1