Belgian legend Impanis dies after fight with cancer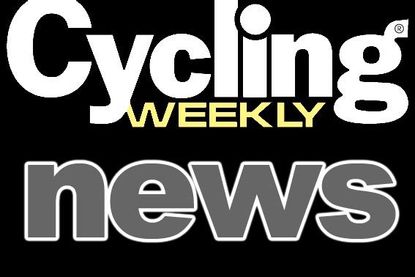 Cycling fans began the new year without one of the sport's heroes. Belgian classics star, Raymond Impanis died on Friday in Vilvoorde at the age of 85 after a long battle with cancer.
Born on October 19, 1925, in Berg, he became one of cycling's dominant figures in the 1950s. Impanis won Tour de France stages, Paris-Nice, Paris-Roubaix, Ghent-Wevelgem and, the race that every young Flemish boy dreams of, the Tour of Flanders. Even with the resulting fame, his colleagues still affectionately called him the Baker of Berg thanks to his parents' business.
South of Berg, across the border in French-speaking Wallonia, Impanis also made a name for himself. He finished second at the Tour of Limbourg in 1945 as 20-year-old amateur. He returned to win it the next year, his last before turning professional with team Alcyon-Dunlop.
Though he won the Flèche Wallonne, he struggled with the biggest region's biggest classic and one of cycling's 'Monuments', Liège-Bastogne-Liège. He finished it second four times - 1947, 1948, 1954 and 1955. He outlived all but one of the winners, and surely Marcel Ernzer, the 1954 winner from Luxembourg, celebrated a little less than he would have otherwise last night.
Dutchman Servais Knaven remembers Impanis. Last April, he finally equalled Impanis' record of 16 Paris-Roubaix starts. Impanis holds another record in France. In his first year as a professional in 1947 he won the 139-kilometre time trial from Vannes to St. Brieuc, the longest in the race's history. He returned the next year and won two more stages.
He finished 10th in 1948 and sixth the year before, his best results overall in the French Grand Tour. In Spain, though, he stood on the podium, third in 1956.
Impanis' son will make sure his dad's name lives on. He reportedly is going to re-vive the GP Raymond Impanis race after a 17-year absence.
Major wins:
Tour of Belgium (three stages)
Tour de France (three stages)
Dwars door Vlaanderen (1949, 1951)
Paris-Nice (two stages, two overall wins 1954, 1960)
Ghent-Wevelgem (1952, 1953)
Paris-Roubaix (1954)
Tour of Flanders (1954)
Flèche Wallonne (1957)
Teams:
1947-1951: Alcyon-Dunlop
1952-1953: Garin-Wolber
1954: Mercier-Hutchinson
1955-1959: Elvé-Peugeot
1960-1962: Faema
1963: Peugeot-BP
Thank you for reading 20 articles this month* Join now for unlimited access
Enjoy your first month for just £1 / $1 / €1
*Read 5 free articles per month without a subscription
Join now for unlimited access
Try first month for just £1 / $1 / €1