Contador strengthens defence team in clenbuterol case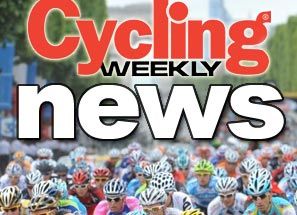 Alberto Contador's bid to clear his name in the clenbuterol case has led him to hire Swiss lawyer, Rocco Taminelli, who successfully defended Franco Pellizotti in his appeal against a suspension for alleged irregularities in his biological passport.
Pellizotti was suspended by cycling's governing body, the Union Cycliste Internationale (UCI), and Italian anti-doping prosecutor Ettore Torri had asked for the Liquigas rider to be suspended for two years.
However, the case was thrown out by Italy's anti-doping committee, a verdict which has caused questions to be asked about the validity of the biological passport in the war on doping.
Contador's decision to contract Pellizotti's lawyer could indicate that he is expecting the case finally to be resolved in the Court of Arbitration for Sport in Switzerland.
In other developments, it has also been confirmed that Contador's management have now received the receipt for the steak which the Spaniard alleges contained traces of clenbuterol. The receipt was apparently found amongst Astana's expenses accounts for the Tour de France.
The meat was purchased in Irun, a town on Spain's northern frontier, by a friend of Contador's, race organiser Jose Luis Lopez Cerron, who then presumably handed the receipt over to Astana. Contador says he ate the meat on the second rest day.
Cycling Weekly also understands that the documents received by the Spanish Federation about the Contador case principally focus on the Spaniard's defence, more specifically that the clenbuterol positive arose because he ate contaminated meat.
The Spanish Federation's president Juan Carlos Castaño, who does not form part of the four-man disciplinary panel reviewing the material, has said that the case will be treated objectively, although on a personal level apparently he hopes it is resolved Contador's favour.
Castaño also told Spanish newspaper AS on Wednesday that the case could take up to two months for a verdict to be reached. If so, it would contravene the usual maximum time limit permitted in doping cases, which is a month.
Related links
What next for Contador?
Spain's sports minister urges patience in Contador case
Saxo Bank to continue team sponsorship with or without Contador
Riis has a plan B is Contador is banned
How does clenbuterol testing work
Contador considers quitting cycling due to doping scandal
Tension rises over Contador's clenbuterol case
Contador case splits experts' opinions
Alberto Contador: The clenbuterol, the beef excuse and traces of plastic
Spanish authorities investigate source of Contador's mystery meat
McQuaid quiet on Contador case but says Spain can do more
Did Contador have a transfusion during the Tour?
Contador points finger at imported meat for clenbuterol positive
Contador tests positive for clenbuterol says governing body
Thank you for reading 20 articles this month* Join now for unlimited access
Enjoy your first month for just £1 / $1 / €1
*Read 5 free articles per month without a subscription
Join now for unlimited access
Try first month for just £1 / $1 / €1