Couple sues Trek, SRAM and others after brake failure allegedly causes crash
The cycle manufacturers are named as well as shops and Taiwan factory after crash caused injury requiring surgery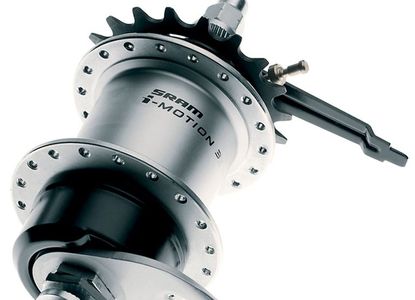 (Image credit: SRAM)
A Philadelphia, PA couple has named Trek and SRAM as part of a long list of defendants in a lawsuit they are bringing after a recalled coaster brake allegedly caused a crash that led to serious injury, reports Bicycle Retailer.
The complainant, an ophthalmologist called Mitchell S. Fineman, claims he crashed his Electra Coaster 3 bike following the failure of its SRAM coaster brake, which had been recalled two years earlier in 2019.
Fineman only learned of the recall after another year had passed, following an internet search. SRAM had advised owners of the coaster brake hub to stop using it immediately, after five reports of failure, one resulting in minor injury.
Fineman's wife, who was not injured, is nevertheless a co-complainant, due to her "loss of society, companionship and services caused by the crash."
The crash happened in June 2021 when Fineman was riding one of his two Electra Coaster 3 bikes on the Philadelphia shore. He says he went to execute a left turn, but the brake did not work and he crashed, injuring his left hand and arm. The injury needed surgery and required him to wear a brace for months, during which time he was unable to work.
After not riding for some time, Fineman took his other Electra to the city's Trek Manayunk store, to check it over in preparation for a return to riding. After a check and test ride, he was told it was good to go, with no mention of the recall, says Fineman.
It was months later still that Fineman, still curious about his hub brake failure, came across the 2019 recall on the internet. A total of 7,700 of the SRAM i-Motion three-speed coaster brakes were recalled, with most fitted to Electra bikes.
The lawsuit points at SRAM, which sold the hub and conducted its recall; Trek, which owns Electra; Trek Retail Corp; Beacon Cycling and its owners – where the bike was originally bought, and Heng Ying Machinery in Taiwan, which manufactured and assembled the hub.
The suit also singles out Trek Manayunk for "misrepresentation", due to its pronouncement that the bike was fine to ride.
He says both the Manayunk shop, Trek and Beacon Cycling had his email address on file and indeed had sent him marketing content since 2017 – but he had not heard from any of them regarding the recall.
So far there have been numerous legal to-ings and fro-ings on legal technicalities but the suit remains to be resolved.
Thank you for reading 20 articles this month* Join now for unlimited access
Enjoy your first month for just £1 / $1 / €1
*Read 5 free articles per month without a subscription
Join now for unlimited access
Try first month for just £1 / $1 / €1