CTC launches women's cycling team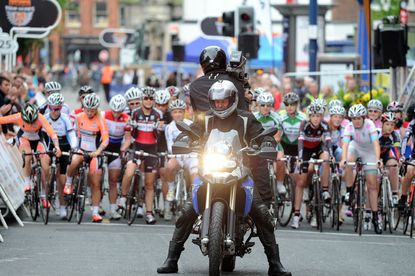 National cycling charity CTC will launch its own women's elite racing team in 2013, with the aim of promoting the women's side of the sport and encouraging more women to cycle.
Team CTC will tackle the British racing calendar and aspires to ride a number of UCI races abroad, including the Tour de l'Ardèche.
The CTC's development manager, Steve Bailey, will manage the team of six riders who will be announced at this weekend's Bike Show.
It will be backed by the charity and a number of co-sponsors for one year, including green energy UK and Butterworth Spengler.
While many might be surprised by what is the charity's first foray into
the world of professional sport, CTC Chief Executive Gordon Seabright insisted that the move fulfilled a number of campaigning roles.
He welcomed the interest surrounding the project, hoping that it would get more women cycling, increase coverage for the CTC's activities, and give its membership a boost.
"I think we wanted something that was a visible expression of a piece of work that is important to the CTC," he explained. "Having a women's pro team wearing our colours and carrying our name is one way that we can make a point that we are about, among other things, getting more women
on bikes.
"We want to be the sort of organisation that does stuff, rather than just moaning," he added. "We can actually make a difference here rather than just commenting on the situation."
The team's manager, Steve Bailey, stressed that the CTC would not be paying the riders but that the team would provide support for riders across races.
"We recognised there were a lot of talented riders without the opportunity to ride," he said of the team, which will also feature guest riders throughout the season. "Its a project with mutual benefit to everyone involved."
Related links
UCI masterplan to save women's racing
Cooke to call it a day?
Gordon Seabright: The CTC's new chief executive talks to CW
Thank you for reading 20 articles this month* Join now for unlimited access
Enjoy your first month for just £1 / $1 / €1
*Read 5 free articles per month without a subscription
Join now for unlimited access
Try first month for just £1 / $1 / €1