GreenEdge project gathers pace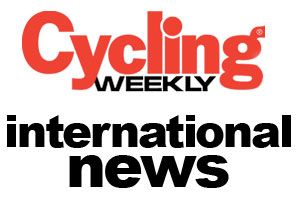 GreenEdge adds Goss and Albasini
GreenEdge numbers 17 after it signed Matt Goss on Tuesday. It now has the name and nearly the numbers to become Australia's first super squad.
Goss is "certainly a guy we are targeting," General Manager Shayne Bannan told Cycling Weekly. "He's out of contract and we are happy to have him on the team if we have the possibility."
Bannan waited another month after talking to Cycling Weekly and, when Goss' contract with HTC-Highroad allowed so, announced he signed Australia's biggest star behind Tour de France winner Cadel Evans.
Goss won the Milan-San Remo one-day classic this year. It was his most prestigious win to date and added to GP Quest France last year and Paris-Brussels in 2009. This year, he also won stages in the Tour Down Under, the Tour of Oman, the Tour of California and Paris-Nice.
Though 24 years old, he will lead GreenEdge in many races.
"The reason I joined HTC-Highroad two years ago was to get a little more leadership responsibility and it's slowly increased," Goss said in a GreenEdge press release. "It's been a gradual process and I'm ready to take on more of a leadership role."
"Winning some of the major classics will be a goal," Bannan told Cycling Weekly. And we want to "develop a really strong classics team, both on the cobbles and in the Ardennes. That's why [Stuart] O'Grady is important, he'll provide the younger riders with the experience needed."
Goss' HTC team-mate, Swiss Michael Albasini will also join GreenEdge. The team now includes 17 riders who will help make up the points necessary to gain a top-level, ProTeam licence. The Union Cycliste Internationale (UCI) awards the licences based on the team's ethics, financial strength, administration and ranking.
To rank the teams, last year, the UCI's licence commission took into account the results from 2009 and 2010 of the teams' best 15 riders. The UCI ranked Leopard-Trek, with Fränk and Andy Schleck and Fabian Cancellara, first.
GreenEdge so far
Jack Bobridge (Garmin-Cervélo)
Travis Meyer (Garmin-Cervélo)
Cameron Meyer (Garmin-Cervélo)
Daniel Teklehaymanot (neo)
Stuart O'Grady (Leopard-Trek)
Pieter Weening (Rabobank)
Sebastian Langeveld (Rabobank)
Simon Gerrans (Sky)
Svein Tuft (SpiderTech powered by C10)
Jens Mouris (Vacansoleil-DCM)
Simon Clarke (Astana)
Baden Cooke (Saxo Bank-SunGard)
Matthew Wilson (Garmin-Cervélo)
Tomas Vaitkus (Astana)
Robbie McEwen (RadioShack)
Michael Albasini (HTC-Highroad)
Matthew Goss (HTC-Highroad)
Nygaard and Leopard split
Dane Brian Nygaard will leave his post as Leopard-Trek General Manager immediately. The news follows the team's announced merger with RadioShack.
"In a common agreement," read a team press release, "we have decided to part ways."
His departure is immediate, just over one year after he left his press officer role with team Sky. Prior to Sky, he worked as the press officer for Bjarne Riis' CSC/Saxo Bank teams.
On Monday, Luxembourg's Leopard team announced it would merge with USA's RadioShack for next season. Leopard will be renamed RadioShack-Nissan-Trek, sign Johan Bruyneel as General Manager and welcome around 11 RadioShack riders.
Leopard and RadioShack riders were surprised with the announcement. Some riders will have a difficult time renewing their contracts with the new merged team. The UCI is reviewing the planned merger.
"The International Cycling Union is aware of the information published in the media concerning the project," it said in a press release yesterday. It "is currently evaluating the information received and is not available to comment further at this time."
Nygaard was said to be joining GreenEdge as press officer.
Riccò's blood transfusion case moves forward
Riccardo Riccò blood doped, according to a recently completed investigation in Italy. In February, he was rushed to the hospital, where he nearly died due to what he admitted was a botched blood transfusion. He later said he did not make the admission.
The investigation finished and on Monday, La Gazzetta dello Sport reported experts found proof of a blood transfusion. Transfusions are considered doping in cycling. Riccò previously tested positive for EPO-CERA at the 2008 Tour de France after winning two stages.
His defence team requested a meeting with the Italian Olympic Committee (CONI) prosecutor on September 14 to discuss the investigation's findings. He faces a possible life-time ban.
Giro di Padania at risk
Italy's Giro di Padania is at risk every day and may not see life past its inaugural year due to political protests.
"It's terrible to mix sports and politics," former cyclist and head of the Association of Professional Cyclists (CPA), Gianni Bugno told La Gazzetta dello Sport. "It seems obvious to me that this year won't continue next year."
Protesters blocked the roads in the race's first two stages. Yesterday, they slapped some riders. They are against the right-wing Lega Nord, or Italy's Northern League, campaigning via its race.
Padania is the name of Italy's Po Valley, but is more recently associated with Lega Nord's proposed separate northern state. Since the 1990s, the Lega Nord has pushed to split Italy and adopted the green leaf flag, often seen at Italian races.
The race is the idea of Michelino Davico, who is a Lega Nord under-secretary. Alitalia sponsors the leader's jersey, which is coloured in Lega Nord's green colours.
Sánchez returns to Beijing
Spaniard Samuel Sanchez will lead team Euskaltel-Euskadi at the Tour of Beijing next month. It will mark a return to the city, where he won an Olympic gold medal in the road race three years ago.
"Without a doubt," he said in a press release, "it was one of the best experiences of my life and I will be happy to be back there."
All 18 WorldTour teams will race the inaugural Tour of Beijing.
Related links
Goss signs for GreenEdge
Zubeldia gives cautious welcome to RadioShack-Leopard fusion
Thank you for reading 20 articles this month* Join now for unlimited access
Enjoy your first month for just £1 / $1 / €1
*Read 5 free articles per month without a subscription
Join now for unlimited access
Try first month for just £1 / $1 / €1