Inaugural Tour of Beijing preparations gather pace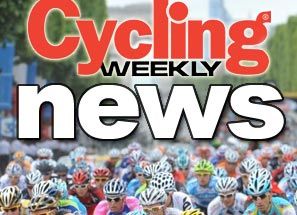 The Union Cycliste Internationale (UCI) has hailed this October's inaugural Tour of Beijing, China, as an 'important milestone' in the globalisation of professional cycle racing.
UCI delegates travelled to China last week to inspect the course of the five-day Tour of Beijing (October 5-9, 2011) and talk to organisers as part of the process of granting a four-year World Tour licence to the event. The World Tour is the UCI's top tier of races, and includes all three Grand Tours, Spring Classics, and other prominent stage and one-day races.
"The work being carried out by the organisers meets the UCI's requirements and we are impressed by what they have already achieved," said the UCI's global cycling promotion director Alain Rumpf.
"It is pleasing to note that Beijing's local authorities, in line with the heritage of the 2008 Olympic Games, are strongly committed to the success of a high-level event that will without doubt become one of the important annual events on the international sports scene."
China also currently hosts three races that are part of the UCI's Asia
Tour: the Tour of Hainan, the Tour of Taihu and the Tour of Qinghai
Lake.
The UCI has expressed its intent on spreading its top-level professional races around the world, rather than restricting the majority of events to cycling's traditional heartland in continental Europe.
In 2008, the Tour Down Under in Australia joined the Pro Tour as its first event outside Europe. Last year saw the introduction of two Pro Tour (now World Tour) races in Canada during September: the Grand Prix Cycliste de Québec and Grand Prix Cycliste de Montréal.
The 2011 World Tour includes races in Australia, France, Italy, Belgium, Spain, Netherlands, Switzerland, Poland, Germany, China and Luxembourg.
With much being made of Beijing's sporting heritage after hosting the 2008 Olympic Games, British cycling fans will be keen to see the Tour of Britain equally elevated to the UCI's top-level race calendar after London hosts the 2012 games.
Related links
Tour of Beijing joins 2011 World Tour
2011 UCI World Calendar