12 JLT-Condor team bikes stolen from Condor warehouse
Thieves used an angle grinder to break into warehouse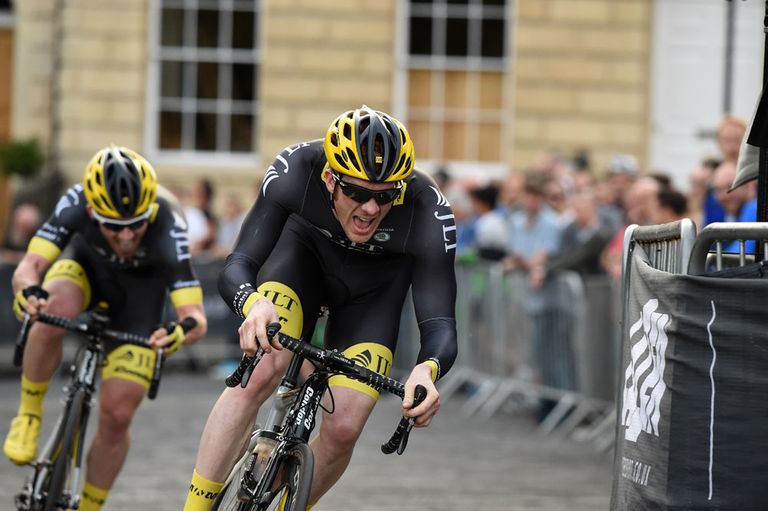 (Image credit: Andy Jones)
JLT-Condor have had 12 of their team bikes stolen in an overnight heist on the Condor warehouse.
Thieves used an angle grinder to break into the warehouse in south London, making off with the bikes valued at £5,000 each.
It is currently unclear if the break-in, which took place on Sunday, just targetted JLT-Condor team bikes, or if other products were taken.
>>> Thieves use sledgehammers to steal £20,000 worth of bikes from Oxfordshire shop
The team bikes that were stolen were bikes that had been returned to Condor by team riders at the end of the 2016 season. Each rider has three different bikes for most of the year, returning two at the end of the racing season, and retaining one for winter training.
For this reason, the robbery will not have any effect on the JLT-Condor team or its riders.
The bikes were painted up in black and yellow team colours, each equipped with a full Campagnolo Record groupset.
>>> Skunklock: the bike lock that makes thieves vomit
As the riders have to wear team kit while training, Condor is urging anyone who sees someone riding one of the bikes without team kit to contact them immediately, and for the public to also get in touch if they spot the bikes, frames, or components on eBay or Gumtree.
Condor can be contacted by email at info@condorcycles.com or by phone at 02072696820.