14 things that cyclists just can't agree on
Cyclists enjoy nothing more than a healthy debate about their favourite sport. Here are some of the arguments that just run and run and run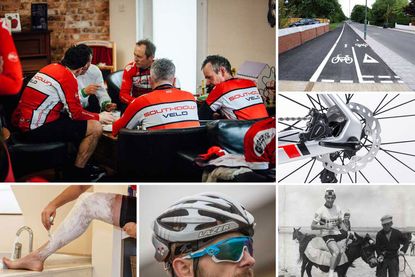 Get The Leadout Newsletter
The latest race content, interviews, features, reviews and expert buying guides, direct to your inbox!
Thank you for signing up to The Pick. You will receive a verification email shortly.
There was a problem. Please refresh the page and try again.
Shimano or Campagnolo
Shimano and Campagnolo – the 'big two' cycle component manufacturers – can each quite fairly boast a fanatical fanbase of users. Each side will absolutely swear that their drivetrain manufacturer is the best, and that the other one is absolute rubbish.
In the red corner is Japanese company Shimano, with its groupset line-up that includes 105, Ultegra and the range-topping Dura-Ace.
In the blue corner is Italian stable Campagnolo, with the likes of Chorus, Record and Super Record.
Despite both companies producing state-of-the-art components, including electronic gear changing and 11-speed cassettes, Shimano seems to be favoured more by tech obsessives and Campag revered by traditionalists. And then there's groupsets by SRAM, FSA and Rotor to add to the mix...
>>> Shimano, SRAM and Campagnolo road bike groupsets
Helmet or no helmet
There is no debate that gets cyclists going like the helmet debate. It is one that has been raging for decades, and evokes great emotion. Any casual observer of cyclists on Britain's roads would quite readily tell you that the majority wear helmets, but the helmet vs no helmet debate isn't really about personal preference, it is about whether it should be made law to wear one or not.
Having a personal preference for something, or being told to do something are quite different. There are conflicting statistics that are brought out to support each side of the argument: some say helmets can cause injury as well as preventing some injuries. Some will give you an example of when a helmet saved them injury. Others say forcing people to wear helmets by law, when they don't want to, will put them off cycling.
Tea or coffee at the café stop
It used to be the case that a mid-ride stop-off at a café was called a 'tea stop'. Now the preference is to say 'café stop', because just as many cyclists like to drink coffee as they do tea. Even the most humble roadside refreshment shack can often furnish a thirsty rider with a latte or cappuccino, rather than instant Asda own-brand granules hastily stirred into luke-warm water.
Equally, many cafés will also provide a bewildering array of teas, too. Perhaps the argument is less tea or coffee, and more which type of tea or coffee? That can tell you a lot about a person.
>>> Seven of the best cyclists' café stop coffees
Shave your legs or not
The root of this argument is really 'why do cyclists shave their legs?', which is a question without a single, definitive answer. Is it for aerodynamics? Is it to ease massage? Is it to help clean up wounds? Is it to look good? Is it to fit in? Many see shaved legs as the badge of a proper cyclist. Others see it as a little bit strange.
>>> 'Why do cyclists shave their legs?' – you asked Google and we've got the answer
Disc brakes or not
While some debates have continued without resolution for decades, the talk of whether road cyclists 'need' disc brakes or not is a relatively new one. There are thousands of cyclists who have managed to stop their bikes perfectly well for many years without the need for disc brakes, thank you very much.
Others say 'about time', particularly those who have used them in mountain biking. This is an argument closely allied to 'do you need electronic gears'.
>>> 'In the future we won't see road bikes without disc brakes – they will all have them'
The use of cycle lanes
Like the helmet debate, this particular thread of conversation has an underlying issue of whether someone will make it law or not to force cyclists to use a cycle lane rather than the carriageway when present. Some say you'd be mad not to use a cycle lane (in particular the segregated variety) when one is present, and others say it is up to you to use it or not given that it is not mandatory to do so.
Listening to music when you ride
Part of the enjoyment of cycling is being in touch with the environment surrounding you, including its sounds. Equally, a number of cyclists use music to motivate them to ride harder and keep a rhythm – or even to block out surrounding noise. This is such a divisive subject that several manufacturers have come up with headphones/earphones that allow you to still hear your surroundings and listen to music.
The right temperature to ditch long sleeves/tights
Some of our continental cousins won't be seen ditching the full length sleeves and tights until the temperature rises above 20°C. Some say that it doesn't look 'pro' to be out and about in shorts and short-sleeves in the middle of winter. Others will tell you that you are not hard enough if you wear arm warmers in the middle of summer.
>>> Buyer's guide to arm warmers
Use chamois cream or not
There's possibly a medical requirement behind your stance in this debate. Some riders are plagued by chaffing and soreness, even after a relatively short ride. Others can ride all day without even the slightest hint of discomfort in the chamois region. Other still have never had discomfort and simply don't want to find out what it is like, and use chamois cream as a preventative measure.
Is triathlon really cycling?
"So, I hear you're really into cycling," says the keen cyclist to a friend-of-a-friend at an evening function. "Yes, I am, and I also like running and swimming, too". At which point certain cyclists would make their excuses and awkwardly return to destroying the buffet.
Mixing cycling with any other sport is seen as an impure past-time for some, who cannot see why you would possibly want to do anything else other than cycling. Others will tell you of the benefits of doing other sports, cross-training, etc. And that triathlon is a test of your all-round ability, as well as a test of being able to get changed very quickly in a wet field with several hundred strangers.
Clipless road pedals or not
Some riders find clipless road pedals a real faff. The one-sided design of some systems means you have to flip the pedal over in the right position before you can clip-in – usually at a road junction. Occasionally being unable to clip out can result in an embarrassing and potentially painful scenario.
Other people think people who use road pedals are silly, instead using double-sided mountain-bike pedals, or just flat pedals that don't require you to be semi-permanently attached to a bike at all.
>>> The best cycling clipless pedals
Aero or lightweight
The most important thing with a road bike is its weight. Or is it whether it is aerodynamic? Shallow-section, lightweight wheels... or deep-section aero hoops? Which is best. One day this argument will quite probably be eliminated, as everything will be lightweight and aerodynamic. As long as you can afford it.
Tubs or clinchers
The pro riders tend to use tubs, so that must be best. Although, not all of us having a following car with a stash of freshly pumped-up tubs on wheels expertly glued on the rims by a trained mechanic. Some swear by the road speed of tubs, and others like the choice of tyres and ease of changing them offered by clinchers. And what about tubeless tyres? Or solid tyres?
Bradley Wiggins vs Tom Simpson vs Chris Froome vs Robert Millar vs Mark Cavendish
In the fight for who is Britain's best-ever cyclist, there is no clear-cut answer. Do you use a tally of wins? Do you take into account the prestige of the races they conquered? Do you factor in their personality, and how they engaged and inspired fans? Or how much they swear during post-race press conferences? Or all of those things?
>>> All-time ranking of British pro road riders
Note: Other arguments are also available
Thank you for reading 20 articles this month* Join now for unlimited access
Enjoy your first month for just £1 / $1 / €1
*Read 5 free articles per month without a subscription
Join now for unlimited access
Try first month for just £1 / $1 / €1
Get The Leadout Newsletter
The latest race content, interviews, features, reviews and expert buying guides, direct to your inbox!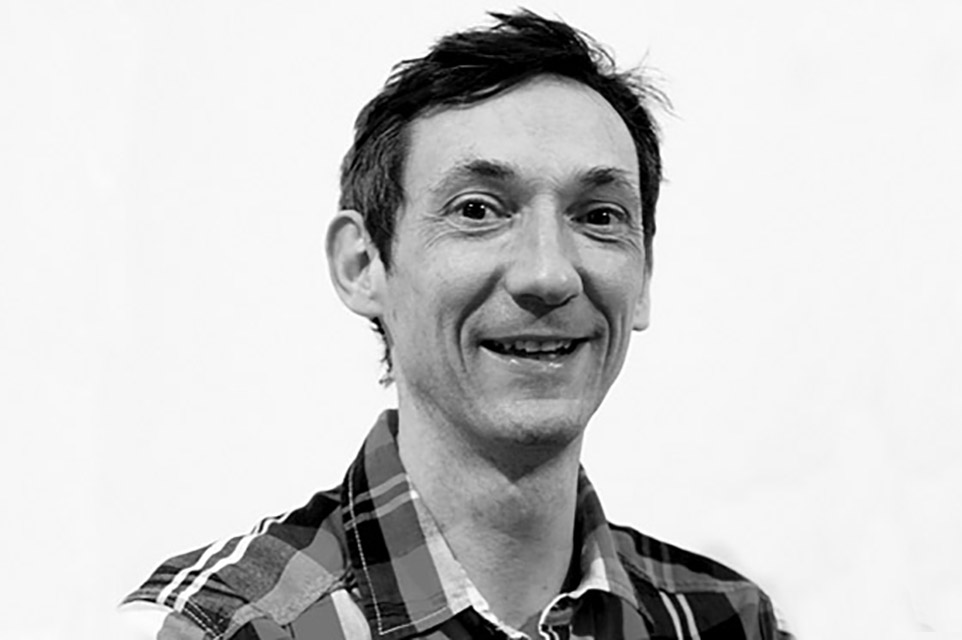 Nigel Wynn worked as associate editor on CyclingWeekly.com, he worked almost single-handedly on the Cycling Weekly website in its early days. His passion for cycling, his writing and his creativity, as well as his hard work and dedication, were the original driving force behind the website's success. Without him, CyclingWeekly.com would certainly not exist on the size and scale that it enjoys today. Nigel sadly passed away, following a brave battle with a cancer-related illness, in 2018. He was a highly valued colleague, and more importantly, an exceptional person to work with - his presence is sorely missed.