Alberto Contador: I'm more motivated than ever
Alberto Contador will begin his season at the Volta ao Algarve next week and says he's very eager to get his season underway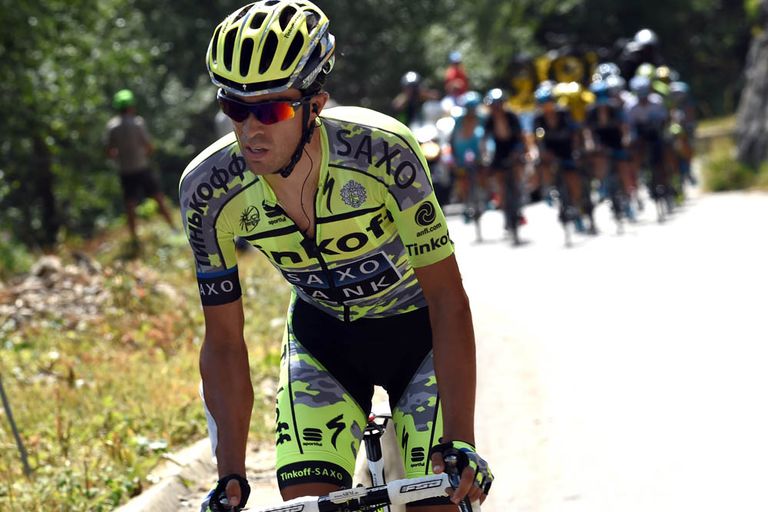 (Image credit: Watson)
Alberto Contador is fired up for his final season in the professional peloton, with a third Tour de France win on his radar for 2016.
The Spaniard is scheduled to race for the first time since last year's Tour at the Volta ao Algarve next week and comes into the season off the back of two good training blocks.
Contador made it clear last season that this would be his final year as a professional, but sounds determined for it to not just be a victory lap, saying he's "very eager and more motivated than ever".
"I went through a good winter period because in Europe we had quite mild weather, something that helped me keep a continuity in my training," said Contador. "I also tried to organize my schedule and the non-sport commitments so that I can train. I was able to complete two very good training blocks with the team, one in December in Gran Canaria and another one in January, in Tenerife."
Contador's last (official) Tour win was back in 2009 - the 2010 yellow jersey was stripped after he tested positive for Clenbuterol.
With Chris Froome winning two of the last three editions of the big race, Contador will have his work cut out once again to win the maillot jaune, but the 33-year-old feels his preparation will leave him in good condition for July.
"[I have carried out] a sound working foundation, thinking in particular that this start will be very important in a season in which the goal is to reach the Tour de France in good shape," he added.
"This is what I think about, at all times. The Volta ao Algarve always brings fond memories and I consider it to be a perfect race to finetune my form and start my first block of competition, where I hope to have a good level in all races."