Armstrong vs AFLD: Case closed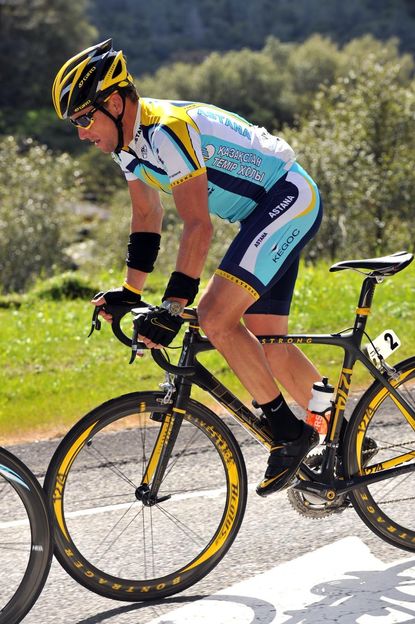 Lance Armstrong will not receive any penalty from the French Anti-Doping Authority (AFLD) after the recent incident where the American took a 20-minute shower before allowing dope testers to carry out their procedures.
Armstrong posted a message on his Twitter site on Friday evening confirming the 'all clear' from AFLD.
"Just got the word from the French agency AFLD on the shower gate incident. Case closed, no penalty, all samples clean. Onward," wrote the Texan.
The situation originally became messy when the AFLD broke the news that Armstrong may have breached international anti-doping rules when he underwent a surprise out of competition blood, urine and hair test on March 17 in the South of France.
According to a statement issued by the AFLD on April 9, Armstrong "did not respect the obligation to stay under direct and permanent observation of the tester as expected under the rules of the World Anti-Doping Code."
However, AFLD now seem to have relented. This means that the way is now clear for Armstrong to ride in the 2009 Tour de France.
Armstrong is currently still recuperating from an operation to fix a broken collar bone, sustained during the first stage of the Vuelta a Castilla y Leon in March. He is due to take part in the Giro d'Italia, which starts on May 9.
RELATED LINKS
AFLD accuse Armstrong of breaking anti-doping rules
Lance Armstrong's behaviour reported to governing body
Dope testers give Armstrong a haircut
Lance Armstrong: Rider Profile
Thank you for reading 20 articles this month* Join now for unlimited access
Enjoy your first month for just £1 / $1 / €1
*Read 5 free articles per month without a subscription
Join now for unlimited access
Try first month for just £1 / $1 / €1