Australian 'anti-cycling' minister has busy Sydney cycle path removed
New South Wales minister for transport, Duncan Gay has $5AUS million cycleway removed despite huge objection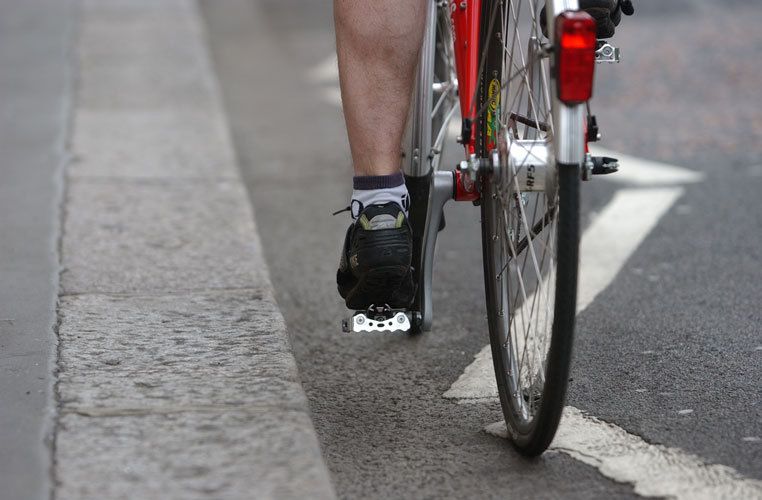 If the news that the British Conservative government is to slash the cycling budget disheartened you, be thankful that you aren't governed by anti-cyclist ministers in Sydney.
For the Australian city is to have a $5AUS million protected cycleway removed in the coming days at the request of the New South Wales minister for transport, Duncan Gay.
Mr Gay, who has previously referred to himself as "the biggest bike lane sceptic in the government", is to press ahead with the removal despite huge objection.
>>> Tories withdraw £23m of promised spending for cycling in latest cuts
Not only was the five-year-old cycleway protected, but it along with other cycleways in the city, are used by as many cyclists as traffic lanes are by cars.
To further infuriate those who use the bike lane, Mr Gay's reason for the revocation is seemingly unfathomable because the lane replaced on-road parking and not a car lane.
Local campaigners have vowed to "chain myself to everything going" when the one-a-half-mile lane is removed.
A 2011 report even said that cycleways in the city cause "no significant delays to other road users" and that "the removal of the bicycle path on College Street would have limited benefits for traffic flow if the western lane was then to revert to car use".
The city's mayor is also against the bike lane being scrapped, saying that safety of residents will be put at risk.
Mr Gay's anti-cycling rhetoric is nothing new, having said in the past that he wants cyclists banned from some roads and that all riders should wear a helmet and have a licence plate by law.