Brian Cookson should not be re-elected as UCI president following British Cycling revelations, MP claims
Damian Collins, the former chair of the Culture, Media, and Sport select committee, also calls on British Cycling chair Jonathan Browning to resign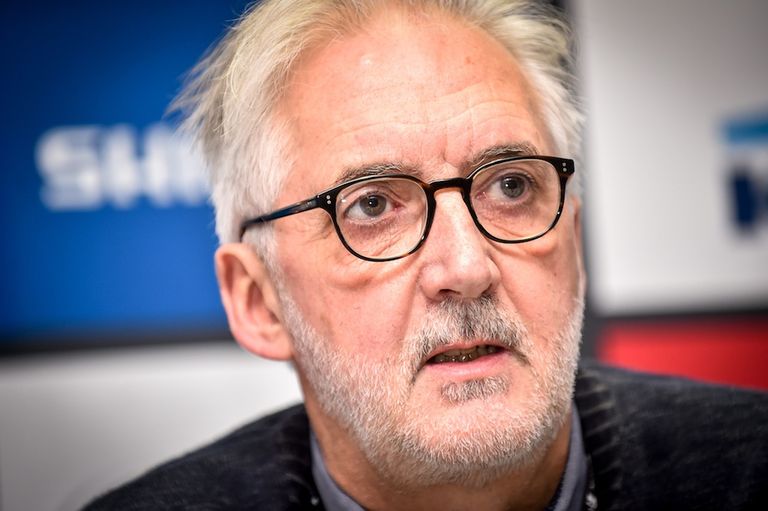 (Image credit: Graham Watson)
Brian Cookson should not be re-elected as president of the Union Cycliste International (UCI) after the publication of a report into discrimination at British Cycling, an MP has claimed.
Damain Collins, the former chair of the Culture, Media, and Sport select committee which interviewed a number of figures within British Cycling as part of a wider inquiry into doping in sport before the general election, said that Cookson, who was president of British Cycling from 1997 to 2013, should not be re-elected as president of the UCI.
In a statement issued on Thursday, Collins said that he hoped that Cookson's reign at the top of the sport's governing body would come to an end in the elections in September.
>>> Staff speak of 'culture of fear' and 'dictatorial regime' at British Cycling
"The crisis in British Cycling is a result of poor governance structure," Collins said.
"The board sought to avoid conflict with senior team leaders and coaches, and there was no accountability for their actions. Even when concerns were brought to their attention they failed to act upon them.
"In light of the findings of the independent review, I do not believe that Brian Cookson should be re-elected as head of the UCI - he certainly shouldn't receive any support from UK Sport or his campaign."
>>> Jess Varnish 'insulated' as she considers legal action after 'laughable' British Cycling report
Collins also calls for changes at the top of British Cycling, including the resignation of Jonathan Browning, who only became chairman in February.
"There also needs to be a complete change in the governance structure of British Cycling - none of the members of the board from the period covered in the investigation should remain, which would mean that Jonathan Browning should stand aside fro his position as chairman."