David Millar Tours to bring back good and bad memories
The now retired nine-time Grand Tour stage winner says that his Tours will be an experience for everyone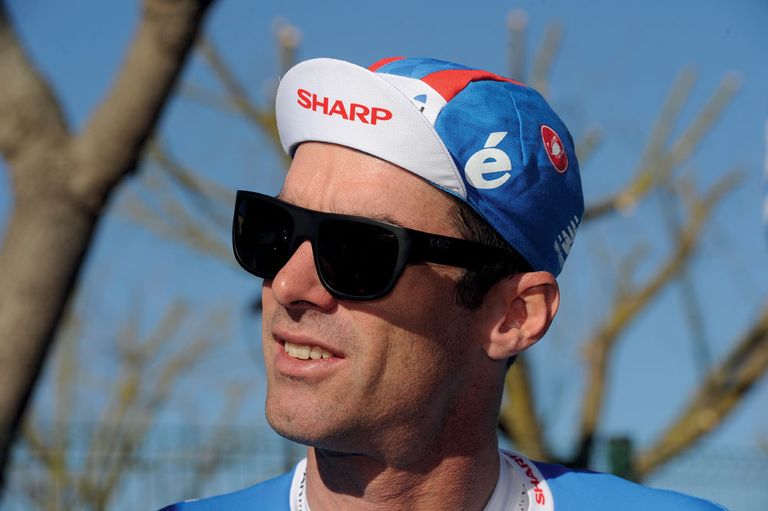 David Millar says that his cycling tours will bring back memories of his own career.
The nine-time Grand Tour stage winner launched his eponymous tours with Velocamps at the end of 2015, with stays on the Côte d'Azur, the Dolomites and Pyrenees. His first one takes place in April, with a three-day tour of the Côte d'Azur that includes an ascent of the Col de le Madone.
A May trip to Italy, named the Tour of Lombardy, and a September trip of the French and Spanish Pyrenees are the other trips.
Millar - who has also released his own clothing range - is to ride at least one of the days with the group of 25 riders, who will be staying in luxury hotels and have a professional support team on the road.
>>> David Millar: a career in pictures
For Millar, who retired from the sport at the end of 2014, the tours keep him work busy and also allow him to revisit locations he passed in his career.
"There's no way I'm going to ride on the Côte d'Azur or the Dolomites unless they are organised like a Tour is," he told Cycling Weekly.
"The Dolomites are probably one of the most beautiful places, if not the most on a good day, places to ride your bike. It's such a hidden treasure in Europe.
"It's hard, don't get me wrong and I hated it at the Giro. On the bus to and from the race it was breathtaking but on the bike, in the race, it was horrible!
>>>Going the ultra distance: One man's unaided ride around the Dolomites
"It gives more of a talking point because people can ask me questions and I think it can bring back a lot of memories, good and bad. The bad are probably funny in hindsight now.
"The Côte d'Azur has got a lot of favourite roads and cols and there's a lot of beautiful rides. There's a story to tell around there and there's a lot of places that people will have seen on TV.
"It's quite important because that gives it something a little bit special rather than going somewhere where races don't go.
"The last one from France and into Girona is the modern training base of what Nice was back in the day. September is the nicest time of the year here, too. It's not scorchio hot and it's just beautiful."
The tours each cost £1,575 excluding flights, meals, drinks and insurance, but Millar pointed out that riders will have an unrivalled experience in comparison to rival tours.
Who will be the star riders this year?
"There's so many tours at the moment so I thought it would be nice to do something slightly different to what is already out there," he went on.
"Velocamps were looking to do something slightly different to what they usually do so it was the perfect opportunity for both of us.
"We don't have too many groups in each tour because we don't want to lose the idea of me speaking to everyone.
"We're staying in nice hotels – sort of hotels if we were at a race we'd have considered absolute luxury.
"The support is incredibly top end professional and we want it to be not just about smashing yourself – though obviously that will be part of it for some people – but also about the before and after the time on the bike, with nice dinners in the evening.
"People would like to dream what a bike race is actually like. It's not over the top and it's not pretentious. The cycling is the most important part but then around it we don't want to be suffering off the bike and we want it to be a well-oiled machine when we're on the group."