Former Italian pro Andrea Manfredi dies in Indonesia plane crash
The 26-year-old is believed to be among the 189 people who died in the Lion Air disaster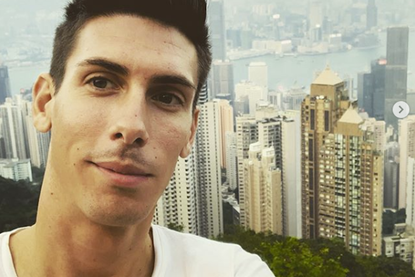 Former Italian pro Andrea Manfredi is believed to have died in the Lion Air plane crash in Indonesia, according to reports.
The 26-year-old is thought to have been amongst the 189 people on board the plane that crashed after taking off from the capital Jakarta.
Flight JT 610 took off at 6.20am local time on Monday and was headed for it's destination Pangkal Pinang, but crews stopped responding 13 minutes into the journey.
Authorities say there is little chance of any survivors being found amongst the crew or passengers, including Manfredi, a retired pro who last rode for Bardiani-CSF in 2015.
Indonesian news website Kumparan (opens in new tab) has published a list of the 181 passengers believed to have been on board the flight that gives Manfredi's name.
Italian newspaper Il Messaggero has reported Manfredi's death (opens in new tab), saying the news has been confirmed by Italy's foreign ministry.
Manfredi posted a picture from Jakarta on social media in the hours before the crash, of him in full cycling kit posing with his bike.
His former team Bardiani then tweeted later on Monday afternoon to express their condolences, saying his memory will "will remain indelible in the minds of all those who, in these years, have had the good fortune to know him."
The Italian joined Ceramica Flaminia-Fondriest for one year in 2013, before moving to professional continental outfit Bardiani-CSF in 2014.
In 2015 he left the team and went on to set up technology firm Sportek.
Manfredi finished fifth overall at the Giro della Regione Friuli Venezia Giulia in 2013.
Debris has been found floating near the crash site of the Lion Air plane while authorities have been working to locate the rest of the aircraft.
The head of the Indonesian search and rescue authority, Bambang Suryo Aji, said he does not expect to find any survivors.
Thank you for reading 5 articles this month* Join now for unlimited access
Enjoy your first month for just £1 / $1 / €1
*Read 5 free articles per month without a subscription
Join now for unlimited access
Try first month for just £1 / $1 / €1