FORMER SUPERINTENDENT HEADING RASMUSSEN INQUIRY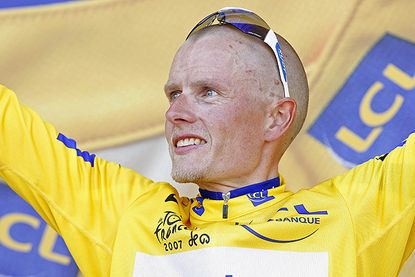 The former superintendent of the Utrecht Regional Police has been appointed to head the inquiry into the Rasmussen affair, with the results to be presented in October this year.
Peter Vogelzang, who was previously Chef de Mission of the Dutch Olympic team in Athens, will investigate the events surrounding Michael Rasmussen and the crisis involving the Rabo Cycling Team in the Tour de France 2007. Michael Rasmussen, Team Rabobank, was pulled from the Tour de France this year after he was found to have lied about his whereabouts in the month leading up to the Tour.
The inquiry has been initiated by the Executive Board of the Rabobank group, who have asked Vozelgang to focus on the following:
?The process leading up to the crisis.
?How the management and team management performed within this process.
?Rabobank Cycling Team?s policy concerning training and medical guidance and the riders? compliance with the policy.
?The influence of legislation and regulations, doping checks, sanctions and the conduct of the various bodies and organisations such as ASO.
The findings, conclusions and recommendations of the inquiry are expected to be presented in October this year.
Thank you for reading 20 articles this month* Join now for unlimited access
Enjoy your first month for just £1 / $1 / €1
*Read 5 free articles per month without a subscription
Join now for unlimited access
Try first month for just £1 / $1 / €1