Free £100 vouchers to launch Sutton's cycling promotion tomorrow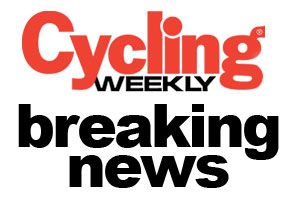 Sutton in Surrey, a leading London borough in promoting cycling both for leisure and competition, is launching "Spring into Action" tomorrow morning (Saturday, March 6), and giving away vouchers worth £100 to get residents to take up cycling.
The campaign is part of the "Smarter Travel Sutton" project, and will target 20,000 residents in Wallington and Hackridge.The National Cycle Network is planned to be routed through these areas.
Sutton is proud of its cycling credentials, and is home to Sutton Children's Cycling Club which spawned Olympic gold medallist Joanna Rowsell. The club promotes an annual inter-Sutton Schools cycling championship, unique to Britain. The borough also promotes on road cycle training for schools.
The free vouchers can be exchanged for free cycle training, a free water kid, half-price bicycle service and discounts off cycle accessories and bicycles from three local bike stores, including the oldest cycle shop in town, Pearson's, established on the high street as a blacksmiths in 1860.
Cllr Colin Hall, Executive Member for Environment on Sutton Council said: "Cycling is a hobby which I encourage everyone to take up; it helps the environment, gets people fit and reduces congestion around the borough.' 'Spring into Action' is to be launched on Saturday 6 March from 11am - 3pm outside the Old Town Hall in Wallington.
The event will include a roadshow with Travel Advisors who will distribute vouchers, cycle maps and guides. There will also be a free 'Dr Bike' bike repair and advice service.advice@smartertravelsutton.org, website: http://www.smartertravelsutton.org/.
* Sutton Cycling Club. This year's schools champs are on March 24 and 29. On March 11, the club hosts a "meet the sponsor" with former British champion Maurice Burton of De Vere Cycles.
This is on Thursday, March 11, at 7,30, the Scout Hall, 30 Ruskin Road, Carshalton.