GALVEZ FUNERAL HELD IN SPAIN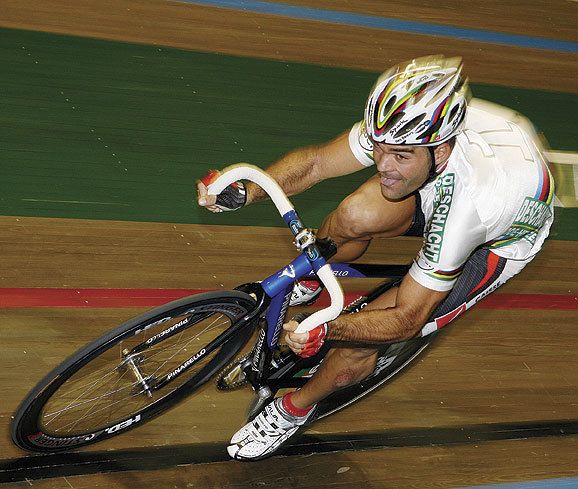 Several hundred people gathered in the hometown of Isaac Galvez on Tuesday to pay their last respects to the Spanish rider who died on Saturday night while riding the Ghent Six.
Galvez?s parents, his wife Davinia and many riders and staff from the Caisse d?Epargne team attended the funeral service in the small town of Vilanova i la Geltrú near Barcelona. His body was later taken the local cemetery for cremation.Galvez?s body returned to Spain from Belgium on Monday night after officials completed the necessary legal proceedings. Belgian police are still investigating the accident and have called on anyone with video or photo evidence of the accident to come forward.
Caisse d?Epargne directeur sportif Eusebio Unzue attended the funeral and admitted everybody in the team was still in shock for the tragic death of one of their riders.
?He was a great lad and was always determined to do well and now we?re talking about him as if he?s dead really hurts...he only got married 15 days ago. I have to thank Juan Llaneras, his partner in Ghent. He was still in shock but helped us with all the bureaucratic. I don?t want to say anything else because now it is just the time for mourning," Unzue said.
Galvez was born on May 20, 1975. He turned professional with Kelme in 2000 and won 12 races during his career. In 2006 he won two races at the early-season Challenge Majorca and also won a stage at the Four Days of Dunkerque.