GPS app offers riders monetary rewards for logging their rides
Colombian app biko rewards riders with a special currency when they log rides, offering discounts at a number of local merchants.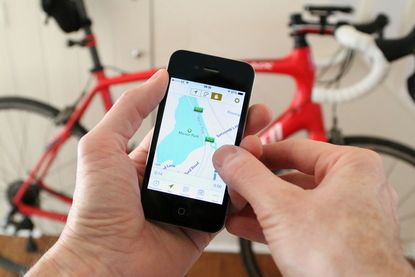 A Colombian app offers rewards to cyclists who map their routes, by giving riders tokens that can be cashed in at a number of local merchants.
Biko aims to reduce congestion in cities around the world and its creators have recently been in talks with investors at a technology conference in Las Vegas to raise money to launch globally.
Using a mobile phone's GPS capability, riders can log their rides, with the distance converted into a currency that can be cashed at places such as Starbucks, Burger King and Taco Bell.
>>> Best cycling apps for iPhone and Android
"People are beginning to understand that mobility is chaos in many big cities," co-founder Emilio Pombo told AFP. "They are looking desperately for new solutions."
Biko's creators are reportedly also trying to strike deals with theatres and concert venues to allow its users to gain discounts across a wider variety of leisure activities.
"By promoting biking we are not just improving people's quality of life and friendlier cities, we also look to encourage healthier habits as well as protecting the environment," said Biko chief executive Enrique Cuellar.
>>> Brainwaves of New York cyclists create cycling stress map of the city
So, if Biko makes it to the UK, you could be trading in your hard-earned KOMs for a whopper meal at your local Burger King or a skinny caramel macchiato at a coffee shop.
Watch this space.
Source: news.com.au
Thank you for reading 20 articles this month* Join now for unlimited access
Enjoy your first month for just £1 / $1 / €1
*Read 5 free articles per month without a subscription
Join now for unlimited access
Try first month for just £1 / $1 / €1