Hein Verbruggen set to sue UCI over CIRC report claims
In a 14-page 'Statement of Criticisms', former UCI president Hein Verbruggen blasts the CIRC report for being a 'complete sham' and is likely to sue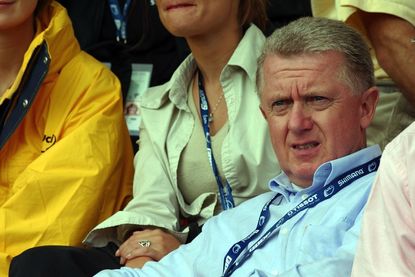 (Image credit: Watson)
Former UCI president Hein Verbruggen is ready to sue his old employers over the 'sham' report by the Cycling Independent Reform Commission, which heavily criticised the Dutchman's reign.
While the report cleared Verbruggen and his successor Pat McQuaid of concealing failed drugs tests and corruption, it did however criticise their tenures and how the sport was run in the era.
Verbruggen hailed the report after its publication for clearing him of wrongdoing, but now has revealed his own 14-page 'Statement of Criticisms', which will likely lead to legal action, according to the Telegraph.
The document, seen by the newspaper, begins with an executive summary stating: "The CIRC report just aims at destroying not only my person and reputation – which was of course the aim of [current UCI president] Mr Cookson and WADA – but also 15 years of hard work by many people devoted to the cause of cycling and anti-doping.
"Failing concealed tests and corruption, other arguments had to be found to bring me down. The CIRC report is woefully short of objectivity and neutrality...a complete sham."
Cookson has refused to be drawn into a public conflict with Verbruggen has said that he won't stand in the way of the former president suing the UCI.
"If Mr Verbruggen wishes to sue the UCI, that of course is a matter for him," Cookson is quoted as saying on the BBC.
Thank you for reading 20 articles this month* Join now for unlimited access
Enjoy your first month for just £1 / $1 / €1
*Read 5 free articles per month without a subscription
Join now for unlimited access
Try first month for just £1 / $1 / €1