It's snowing in Mallorca, and the pros are still out training
Who said training camps in Mallorca were all about getting a tan?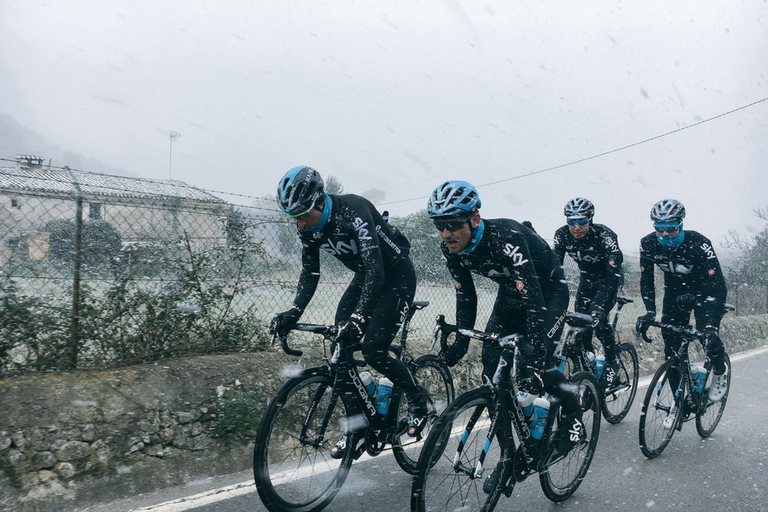 (Image credit: Twitter/Alice Ward)
You know what's so great about Mallorca? You can go there in the middle of winter to get a bit of a sun and escape the cold northern European winter. Or at least that's the idea, anyway...
Unfortunately for riders from Team Sky and Trek-Segafredo, that isn't quite how things panned out, as cold weather and snow hit the Mediterranean island.
In contrast with the sweltering conditions at the Tour Down Under, the temperature in some parts of the island dropped to -10ºC.
Team Wiggins rider Andy Tennant was also caught up as he prepared for the new season.
Meanwhile, other professional teams are training on the eastern coast of mainland Spain.
Although the riders at training camps there have so far avoided the snow, many still chose to stick to the turbo trainers on Tuesday.
The bad news is that the snow looks likely to hit mainland Span, with the wintry weather even making its way to Ceuta, a Spanish city in north Africa that hasn't seen snowfall since 1993.