Liquigas renews its sponsorship, contracts with Basso and Nibali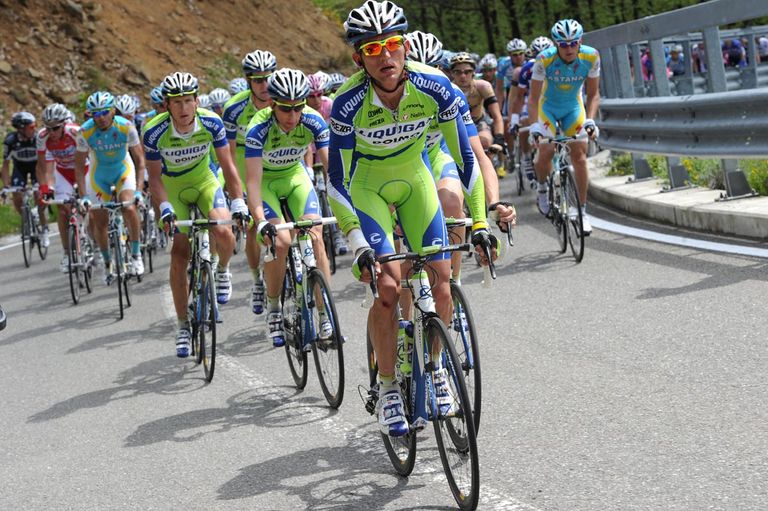 Italy's team Liquigas announced today at the Giro d'Italia that it renewed its sponsorship and the contracts of cyclists Ivan Basso and Vincenzo Nibali for two more years.
"We want to continue at the highest level," said Liquigas president, Paolo Dal Lago. "We have already renewed with Nibali and Basso for two years, these will be our men for the future."
The contracts will run through 2012.
Basso and Nibali are currently racing the Giro d'Italia and are second and sixth in the overall classification, respectively. Liquigas asked Nibali to race the Giro d'Italia in the week prior to the race when the Union Cycliste Internationale (UCI) announced via its biological passport system that Franco Pellizotti's blood values were suspicious.
"I have already talked with [UCI President] Pat McQuaid to explain all that we know in this case. Our beliefs are based on our doctors' research," continued Dal Lago.
"The method did not work and there needs to be another path. We believe in the biological passport, but sometimes it is managed wrongly and in this case, the UCI managed it wrongly. Maybe it was an aim at Italian cycling, or the Grand Tour organisers, or at Mediterranean cycling. They want to take cycling to China, for example."
Team Manager Roberto Amadio said that he still considers Pellizotti a Liquigas cyclist and that if Pellizotti is able to clear his status with the UCI he will begin racing as soon as the Italian Championships, June 27.
He also confirmed that Roman Kreuziger, ninth in the Tour de France last year, has a contract that takes him through the end of 2011. Kreuziger, however, said in a Cycle Sport interview that he wants to leave the team at the end of this season.
"I continue to feel good here," Kreuziger said in April, "but I would like to have new input from a new team."
Kreuziger is scheduled by the team to race for the overall classification at the Tour de France this July alongside Basso and Nibali.
Related links
Giro d'Italia 2010: Cycling Weekly's coverage index
2010 Giro d'Italia coverage in association with Zipvit