Marc Madiot: lifetime bans for all involved in mechanical doping
FDJ boss calls for tough sanctions for those caught mechanical doping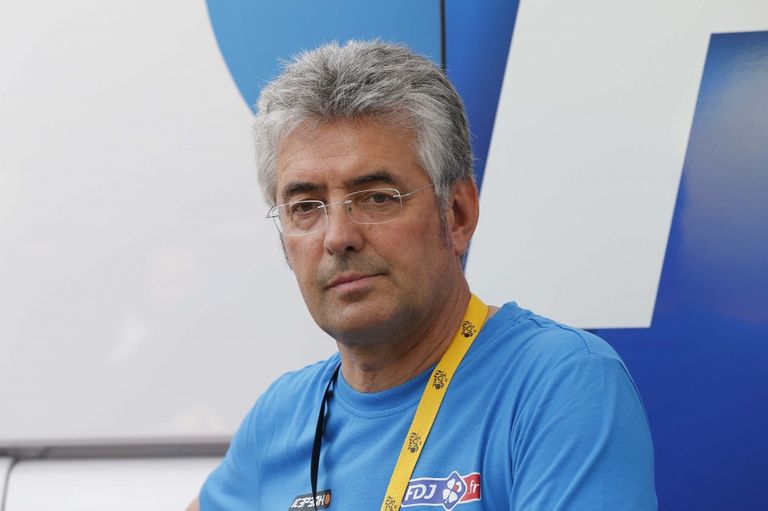 (Image credit: Yuzuru SUNADA)
Marc Madiot, FDJ boss and head of the French Ligue National de Cyclisme (LNC), has called on the UCI to implement life bans for those convicted of mechanical doping, calling on cycling's world governing body to step up its efforts to eliminate this new form of cheating from the sport.
>>> Everything you need to know about the motorised doping scandal
In a statement issued through the LNC, Madiot said that the scandal surrounding the discovery of a motor in a bike at the Cyclocross World Championship has affected the DNA of the sport, damaging the image of cyclists and, in the eyes of the press, making cycling seem more like a motorsport.
According to Madiot the only way to change this image is for the UCI to implement more stringent checks and penalties for those all those involved in mechanical doping, not just the rider.
>>> Tour de France will leave WorldTour unless checks improve
"We want greater transparency from our international authority on the actions to be undertaken. We demand, in the shortest possible time, systematic controls and strengthening sanctions, suspension for life, against all those involved in these scams. No one imagines that a rider can act alone."
The UCI has already been stepping up its efforts to detect mechanical doping, checking the bikes of 90 riders at the recent La Mediterraneenne race in the south of France.
>>> This electromagnetic 'hidden motor' bike can go 100kph
UCI president Brian Cookson has also echoed Madiot's sentiments, saying that mechanical doping poses a serious threat to the image of the sport, and has promises to do all that's necessary to stamp out the practice.
"Clearly this is something that is a threat to our sport and we are looking now at trialling new methods of detection that are less invasive, so you don't have to take the bike apart, so we can check more bikes before the start.
>>> Can an amateur beat Johan Museeuw up the Oude Kwaremont with the help of a motor? (video)
"If it becomes necessary to check every single bike for every single rider for every single race and all the spare bikes as well then maybe we will have to do that. These are processes and procedures that we are considering very actively now."