An obscured windscreen could lead to road deaths, warns AA president (video)
"Your windscreen is not an optional extra," says Edmund King as he encourages drivers to clear their windows of obstructions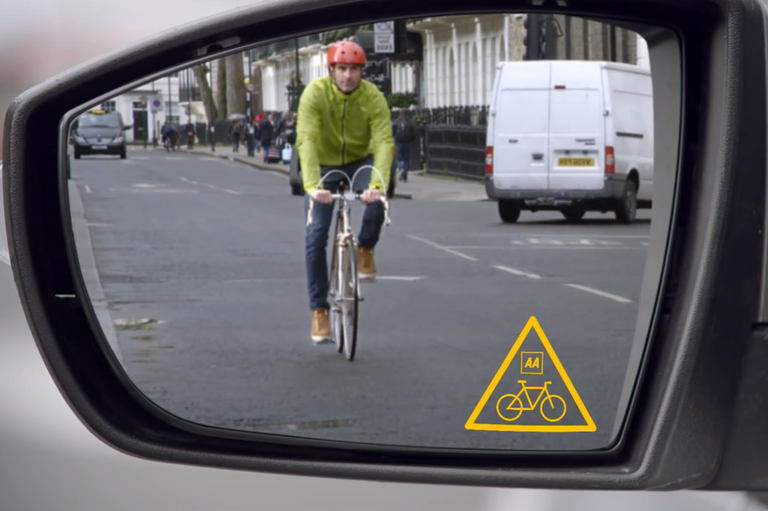 As the winter frosts set in, the president of motoring group the AA has urged drivers to fully clear their windows of ice or dirt before setting off.
Edmund King was speaking as part of the AA Trust's 'Think Bike' campaign which highlights the difficulty drivers face in spotting cyclists if they cannot adequately see out of their car.
"Your car windscreen is not an optional extra yet some drivers seem to treat it like one," he said. "Particularly in winter our patrols report numerous cases of drivers peering through frosted, frozen or filthy windscreens.
"Our surveys suggest some drivers find it hard to spot those on two wheels, but having an obscured windscreen can double the size of your blind spot. Drivers should regularly clean their windscreens, ensure they have adequate screen wash and make certain their side mirrors are clear too."
The AA have even produced a short video featuring a naked man cycling around London encouraging people to use their car mirrors more often to spot cyclists.
Figures released on the AA's website from the AA Populus poll state that 93 per cent of responders admitted it is sometimes hard to see cyclists while driving.
An on-board camera captures the speed and technicality of a Madison race in Switzerland
Jan Deckx has come up with a new solution to rear wheel removal.
Chinese search engine Baidu's smart bike can record your heart rate, pedal rate, pedal pressure and much more