Pashley to redesign lighter, comfier and more manoeuvrable Boris bikes
A wave of new Santander cycles will be rolled out across London in a design by Pashley Cycles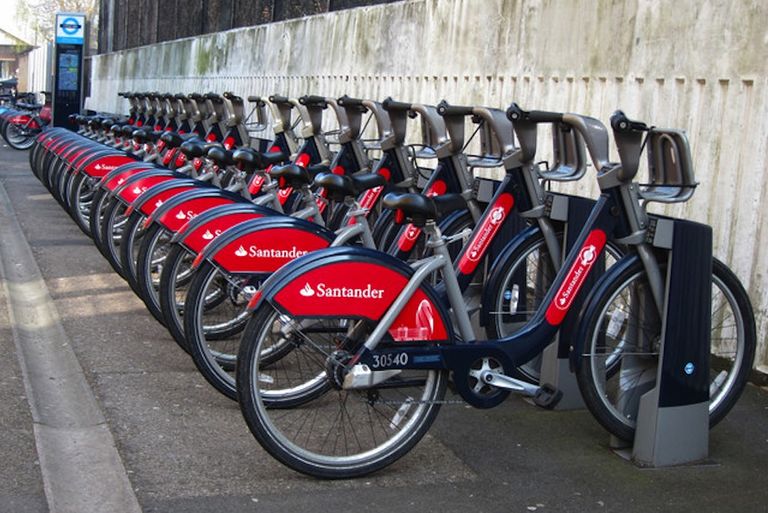 Boris bikes. Santander cycles. Sadiq cycles. They've got lots of different names and soon they will have a different design as Pashley Cycles come on board to revamp London's hire bikes.
Traditionally quite clunky and incredibly heavy, the bikes on the London cycle hire scheme have proved popular since their introduction in 2010, allowing residents and tourists the chance to borrow a bike for a short journey around the capital.
The new bikes will reportedly feature smaller wheels, a lower frame, a new gear hub and an improved gel saddle, meaning they are lighter, comfier and more manoeuvrable.
"It's already known across the world as a convenient way to get around our city, so it's great news that these lighter British-made bikes will make it even easier for everyone," said Mayor Sadiq Khan.
Six thousand of the 11,500 Santander Cycles on the streets of London date back to the launch in 2010 and will reportedly be the first to be replaced by the new Pashley model.
Steven Bell, Pashley's General Manager, said: "We are delighted to be working on such a prestigious and important scheme. Although we are still in the product development stage, our Research and Development team's design has been selected by TfL as one that meets its requirements.
"We will now work hard to turn that design into a production ready bike to bring to London's streets."