PLOWMAN CRAVEN RACE CLEAN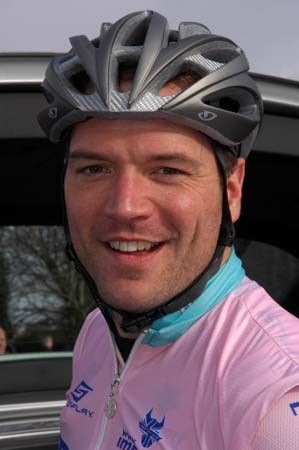 Plowman Craven-Evans Cycles, the successful British team, unveiled its new Race Clean anti-doping initiative on Friday. All of the squad's riders will undergo systematic blood tests to create a 'blood passport', a profile of each rider's natural haematocrit and haemoglobin levels.
Any unexpected fluctuation in a rider's blood values may indicate some for of blood manipulations, such as the use of artificial blood-boosting drug EPO or blood transfusions. If found to have violated the team's accepted blood values, a rider will be fined or dismissed depending on the circumstances.
"Everyone involved with Plowman Craven Evans Cycles - riders, sponsors and management - are committed to the fight against doping in our sport," said team founder Simon Barnes. "The Race Clean initiative is designed to promote and ensure drug free competition and to help restore confidence."
All of the testing will be undertaken by Professor Greg Whyte and his staff at Liverpool John Moores University in conjunction with the Olympic Medical Institute at Northwick Park Hospital, London, completely independently of the team.
Rider profiling has been put forward by cycling's governing body, the Union Cycliste International (UCI), as a way of combating systematic doping within cycling. US-based squad Slipstream-Chipotle have also employed a similar profiling system for its riders, which will include Scotsman David Millar next season.
Plowman Craven-Evans Cycles includes some of the biggest names on the British cycling scenes, including Tony Gibb (pictured), Simon Gaywood, Gordon McCauley and James McCallum. The squad have a team taking part in the 2007 Tour of Britain, starting on Sunday.
RELATED LINKS
Official team website: www.plowmancravenevanscycles.com.
UCI: www.uci.ch