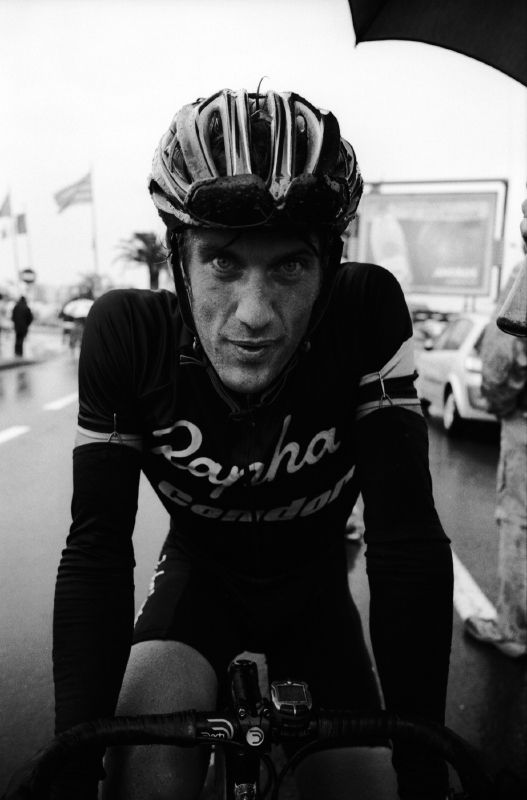 The traditional cycling season may be nearly over, but October is going to be a busy month for cycling fans in London. Along with the Cycle Show and Cycling Film Festival taking place in the capital, clothing company Rapha has added it's own event to the diary on October 10-21.
Combining a photography exhibition, clothing boutique, evening events and organised rides, Rapha are promising that its Rouleur Exhibition will be 'an essential attraction for all cycling fans'.
The company are using the event as a launch pad for its new Rouleur photography book, featuring 250 images from the cycling world. Many of the photos will be on display at the show, along with the chance to purchase individual prints and meet the photographers.
Naturally, Rapha will have its full autumn/winter collection of cycle clothing aimed specifically for the road market on show.
The exhibition takes place at the Host Gallery, 1 Honduras Street, London EC1Y 0TH.
Inset photo by Ben Ingham
EVENT SCHEDULE
Exhibition: October 11-21 2007, open 10am-7pm daily
Richmond Park to Host ride: 14 October, 8am assemble at Roehampton Gate for a couple laps in the park before riding to Host Gallery. Coffee and croissants served upon arrival
Night Ride to Brighton: October 19, assemble at Host at 8pm for a social night ride to Brighton with several stops along the route
Mass ride to Catford Hill Climb (York hill): October 21, Assemble at Rouleur exhibition 8.30am
Rapha sample sale: October 21, 10am-7pm
Camille J McMillan
Gerard Brown
Geoff Waugh
Olaf Unverzart
Timm Kölln
Rapha: www.rapha.cc, www.rouleur.cc
RELATED LINKS
Rapha hosts evening of roller racing