Ricco's doping suspension shortened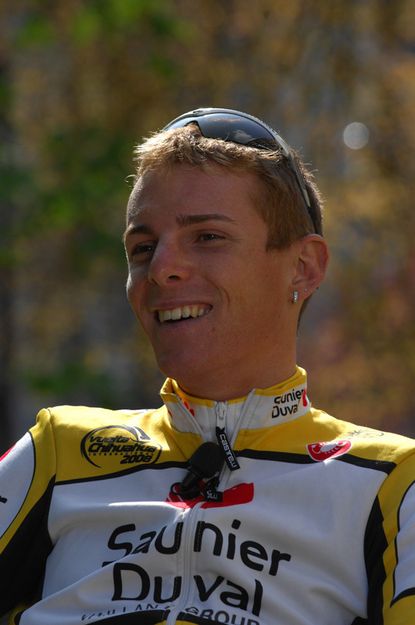 Riccardo Ricco, the Italian cyclist caught using banned substance EPO at the 2008 Tour de France, has had his suspension from competition shortened by four months.
Ricco tested positive for CERA, a new form of blood-boosting drug EPO, during the 2008 Tour de France after he won two mountain stages. After the positive tests, Ricco was ejected from the Saunier Duval squad and banned for two years.
Ricco subsequently appealed against his two-year ban to the Court of Arbitration for Sport (CAS) in Switzerland. He requested that it be reduced to 12 months as he had given authorities information that helped to catch other drug cheats including, he said, former team-mate Leonardo Piepoli.
The Italian Olympic Committee (CONI) confirmed that Ricco had co-operated in its investigations, and concurred with CAS to shorten his ban to 20 months, back-dated to July 18, 2008.
This means that Ricco will be free to race again from March 17, 2010 - making it technically possible for him to be available to ride in the 2010 Giro d'Italia and Tour de France.
However, it is highly unlikely that Tour de France organisers Amaury Sport Organisation will allow Ricco to partake in its event again after last year's scandal.
RELATED LINKS
Ricco banned for two years
Ricco positive for EPO at Tour de France
Thank you for reading 5 articles this month* Join now for unlimited access
Enjoy your first month for just £1 / $1 / €1
*Read 5 free articles per month without a subscription
Join now for unlimited access
Try first month for just £1 / $1 / €1