Segafredo owner not afraid to invest in cycling as other sponsors walk away
Segafredo's Massimo Zanetti dismisses claims it is a bad time to invest in cycling, despite Oleg Tinkov's complaints about the sport's lack of desire to reform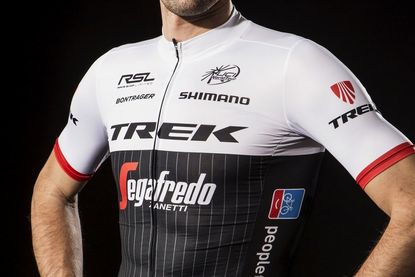 (Image credit: Jamie L. Forrest for Trek Bicycle)
Despite Oleg Tinkov's complaints about cycling when pulling the plug on his Tinkoff team, Segafredo says that it is a good time to join the sport.
On Wednesday, Italy's billion-pound coffee company joined forces with America's Trek Factory Racing to become Trek-Segafredo for 2016.
Budget details are kept close, but the team should have around £18m for 2016. That does not put them in the stratosphere of Team Sky or BMC, but they are in a good place for the future. The Segafredo contract runs for at least three years, through 2018.
Segafredo founder Massimo Zanetti counts €1.3 billion in sales annually and not only gives money to cycling, but to other sports and arts. When asked about Tinkov, he said that one needs to consider how he spends his money.
"There's always a cycle, after a certain number of years for a sponsor, then the interest dies out. It's likely that [for Tinkov]," Zanetti said.
"It depends on the backers and the managers who have to consider the various investments [in riders and team]. For me, it's clear because sport and art are the top of my list... I always sponsored in teams, music, the arts. It needs to be coordinated well with the managers so that the money is spent wisely."
Tinkov splashed into cycling. He reportedly spent €6 million (£4.4m) for the team licence and paid top-price contracts. Last year, he was successful in courting star Peter Sagan for an estimated €4 million (£2.9m). The three-year contract runs through 2017.
This 2015, Tinkov made cuts including letting go Bobby Julich and lost the backing of co-sponsor Saxo Bank for 2016. It cumulated in the Russian businessman announcing that he will leave at the end of 2016.
"Some say [Tinkov is] going because he spent too much or because of the economy, I don't know," said Trek-Segafredo star Fabian Cancellara, who raced for Saxo Bank before Tinkov purchased it.
"He had his politics. He had other ideas and others didn't share them. Often his criticism, I don't know, it was not always good for cycling.
"Segafredo is important for the Italian economy. Maybe FIFA sponsors will shift because of the problems. There are other companies who can join cycling too, it's just enough to look around for them because you can see that people are out on their bikes and love cycling."
In an interview with Cyclingnews, Tinkov said that he spent over €60 million in cycling.
"I've decided to sell the team and quit the sport because I've realised nobody wants to work with me to help change the business model of the sport," said Tinkov.
"In the last two or three years, I've tried to fight with ASO and the UCI, I've tried to find new revenue streams via TV rights, merchandise sales and tickets sales but nobody really supported me and wanted to take a strong stand with me."
Thank you for reading 20 articles this month* Join now for unlimited access
Enjoy your first month for just £1 / $1 / €1
*Read 5 free articles per month without a subscription
Join now for unlimited access
Try first month for just £1 / $1 / €1