Tour de Yorkshire receives £800,000 funding boost
Nick Clegg announces £500,000 investment in improving cycling facilities in Yorkshire, while £300,000 will be used to market the Tour de Yorkshire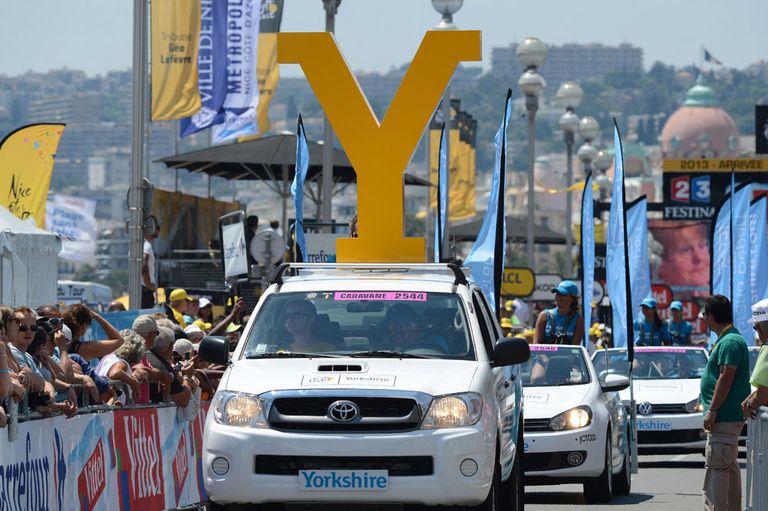 British Cycling has welcomed an £800,000 investment in the sport, which coincides with the inaugural Tour de Yorkshire.
Deputy Prime Minister, Nick Clegg, this morning announced £500,000 will be given to the county to improve its cycling facilities, which will contribute to constructing a number of cycle circuits.
>>> The complete guide to the climbs of the Tour de Yorkshire
Ian Drake, CEO of BC, hopes the investment will drive participation levels in the county and help produce the next generation of Olympic and Tour de France talent.
"British Cycling has a proven record of delivering good value for investment in cycling facilities so today's announcement by Deputy Prime Minister is great news for the sport and great news for Yorkshire," he said.
"Expanding the network of traffic free cycling facilities has been a key ambition for British Cycling and we are continually supporting and investing in projects to offer cycling opportunities for all."
>>> Roadshow series to help maximise Tour de Yorkshire benefits
Mr Clegg announced today: "Yorkshire wore the yellow jersey with pride last year, with an incredible staging of the Tour de France Grand Depart. The Tour de Yorkshire this summer is the perfect opportunity to build on this lasting legacy, attracting visitors again, which in turn will boost business in the region."
Meanwhile, £300,000 will be invested by Welcome to Yorkshire for international marketing to promote the Tour de Yorkshire and the region in general.
Chief executive of Welcome to Yorkshire, Gary Verity, said: "It is our ambition for the Tour de Yorkshire to be one of the best three-day cycle races in the world so this funding to help us promote the event internationally is very welcome. Last summer people saw the glorious landscape of Yorkshire as a perfect setting for a world class event, and they'll see that again this May - and hopefully for many years to come."