UCI lifts Dr Zorzoli suspension after CIRC clears him of wrongdoing
UCI doctor and scientific advisor Mario Zorzoli was suspended when he was accused of helping to cover up doping at Rabobank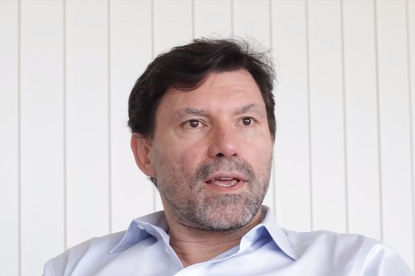 Cycling's governing body, the UCI, has reinstated Dr Mario Zorzoli as their doctor and scientific advisor after the Cycling Independent Reform Commission (CIRC) found no evidence linking him to covering up doping.
Dr Zorzoli was suspended by the UCI in late January when he was accused by former rider Michael Rasmussen of being aware of the doping within the Rabobank team conducted under Dr Geert Leinders.
According to the Leinders report, Zorzoli offered to contact a Rabobank doctor if a suspect anti-doping result was reported. The UCI suspended Zorzoli while CIRC looked into the accusations, but today reinstated the Italian to his position.
"Following some allegations concerning Dr Mario Zorzoli which arose around the case against Dr Geert Leinders, the Union Cycliste Internationale (UCI) asked Dr Zorzoli not to work on anything related to anti-doping while those allegations were looked into," a UCI statement reads.
"The Cycling Independent Reform Commission (CIRC), whose mandate and terms of reference covered the period in question, reported that they found no evidence to support the allegations.
"Our review reached the same conclusion and therefore Dr Zorzoli was asked to resume all his normal duties as UCI Doctor and Scientific Advisor with immediate effect."
Thank you for reading 20 articles this month* Join now for unlimited access
Enjoy your first month for just £1 / $1 / €1
*Read 5 free articles per month without a subscription
Join now for unlimited access
Try first month for just £1 / $1 / €1