Leipheimer sacked by Omega Pharma-QuickStep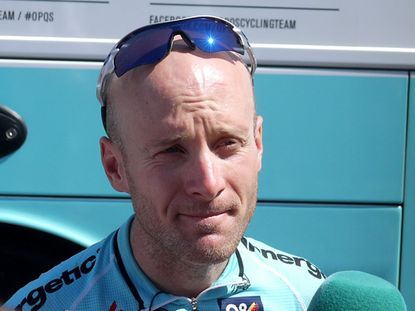 American Levi Leipheimer has been sacked by the Belgian Omega Pharma-QuickStep team after admitting that he doped during his professional career.
Leipheimer was one of 11 former team-mates of Lance Armstrong to have given statements to the United States Anti-Doping Agency (USADA) in its investigation into claims that Armstrong and the US Postal cycling team ran an organised programme of doping.
Leipheimer admitted in a statement given on October 10 that he had used banned performance enhancing substances during his time with Armstrong's team and others from 1999 to 2007. Omega Pharma-QuickStep placed him on 'non active' status after his admission, but has now terminated his contract. Leipheimer joined the team at the start of 2012 from RadioShack.
"We commend the rider for his open co-operation with USADA and contribution to cleaning up the sport of cycling," said a statement from Omega Pharma-QuickStep issued on Tuesday.
"However, in the light of the disclosures made by Mr Leipheimer in his public statement on 10th of October the team has decided to terminate the contract."
"This decision has the full support of the team owner, the board represented by Mr Bessel Kok and team manager Mr Patrick Lefevere."
The 38-year-old will now face an uphill struggle to secure a contract for 2013, particularly since he is now serving a six-month suspension served by USADA for admitting to doping.
This year, Leipheimer won the Tour de San Luis and a stage of the Tour of Utah, and placed third in the Tour de Suisse.
Related links


USADA's Armstrong doping report in brief
Leipheimer, Zabriskie, Vande Velde and Danielson all admit to doping
USADA publishes details of Amrstrong doping case
UCI responds to USADA Armstrong doping evidence
Former Armstrong team-mate Barry: Doping had become an epidemic problem
Hincapie admits to doping during career
External link
Link to USADA's full Reasoned Decision document and all supporting evidence
Thank you for reading 20 articles this month* Join now for unlimited access
Enjoy your first month for just £1 / $1 / €1
*Read 5 free articles per month without a subscription
Join now for unlimited access
Try first month for just £1 / $1 / €1