New 60-mile network of quiet cycle lanes for London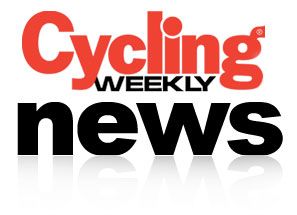 Get The Leadout Newsletter
The latest race content, interviews, features, reviews and expert buying guides, direct to your inbox!
Thank you for signing up to The Pick. You will receive a verification email shortly.
There was a problem. Please refresh the page and try again.
Proposals for a 60-mile network of quiet cycle routes across central London were released today, in a bid to "de-Lycrafy cycling", encouraging new and less confident cyclists on their bikes.
The Central London Grid, a key part of the Mayor's cycling vision announced in March, will use quiet roads, parks and canal towpaths, with some segregation, across the City of London, the Royal Parks and the West End.
The Mayor's office is asking for public comment on the proposed routes, and though campaigners welcome the announcement, some routes appear to be zig-zagging, one-way cycle streets rather than more direct, two-way routes.
The Mayor of London, Boris Johnson, said: "We are creating a new network of routes for a new kind of cyclist: routes for people who want to cycle slowly, in their ordinary clothes, away from most of the traffic. These are your secret cycling passages through London, taking you everywhere you need to go, directly and easily, using routes you might never know existed until we showed you.
"The Central London Grid will, I hope, de-Lycrafy the bicycle, reduce the testosterone levels of cycling, and move towards a continental-style cycling culture, where cycling is normal."
Superhighway and main road routes will also form part of the grid, including the segregated "cycle crossrail" due to run East-West along the Victoria Embankment, near Parliament Square.
LCC Chief Executive, Ashok Sinha, welcomed the announcement, and the focus on "ordinary" cyclists but stressed that for routes to be a success they must be of a good quality throughout.
He said: "We're delighted the Mayor's stated aim is that the Grid will be suitable for everyone to cycle, including more women and children, who are currently massively underrepresented among London's cycling population, often because of fears over safety.
"However, we emphasise that to be effective, the Grid must provide genuinely safe and convenient conditions throughout, particularly at junctions, with routes that have either protected lanes or low motor traffic volumes and speeds."
Rachel Aldred, Westminster University transport lecturer, highlighted the importance of getting London's councils, of which there are seven in the Grid, on-side, as they own the majority of London's roads.
She said of the City of Westminster's cycle strategy, which will form part of the Grid that there are good parts of the proposal but the borough still puts cycling last. She said: "Westminster needs to start seeing cycling as a solution, not a problem. Westminster's problem is the continued prioritisation of private motor traffic. We need a commitment to the core network (at least) meeting the new TfL standards, defined in terms of coherence, directness, comfort, safety, attractiveness and adaptability."
She and blogger Danny Williams also criticised the "drunken spider" approach to route planning and encouraged cyclists to respond to Westminster's consultation.
To comment elsewhere contact the relevant London council (whether you work, live or just cycle there) or email TfL at grid@tfl.gov.uk with any general comments, by 14 February 2014.
Thank you for reading 20 articles this month* Join now for unlimited access
Enjoy your first month for just £1 / $1 / €1
*Read 5 free articles per month without a subscription
Join now for unlimited access
Try first month for just £1 / $1 / €1
Get The Leadout Newsletter
The latest race content, interviews, features, reviews and expert buying guides, direct to your inbox!