Midweek most wanted: Brand new Specialized Allez, Mavic tubeless wheels and much more
A sneak peak at the latest and greatest kit we've got in our office that we just can't wait to use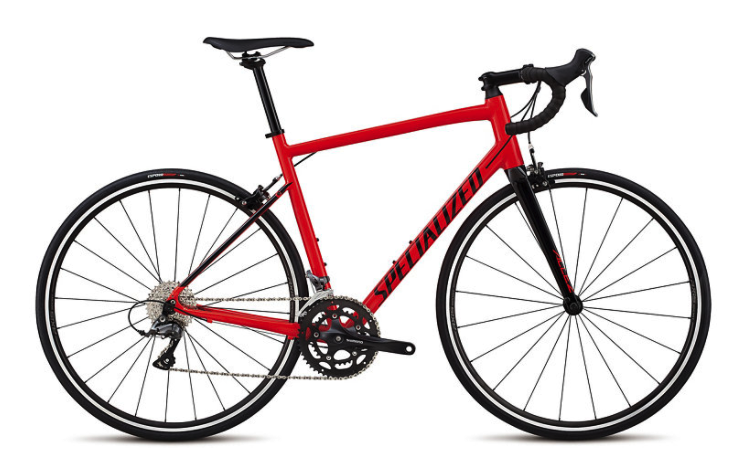 Welcome, welcome to CW's brand new feature, where we show you the hottest products in our office each week.
Whether they're in for review, or we just think they're dead cool, we wanted to share them, giving you a pre-emptive peak at what's hot each week.
Specialized Allez Elite
Brand new and totally redesigned, the new Specialized Allez range now looks every bit a performance orientated bike. With new dropped seat stays it's certainly on trend with what Giant and BMC are producing.
In total there are a whopping nine models available for purchase, meaning there's guaranteed to be an Allez for you.
Keep tuned for our review coming soon.
Mavic Ksyrium Pro UST Disc wheels
After spear heading the movement for our dirt loving cousins, Mavic has finally jumped into road tubeless, releasing a system of wheels and tyres dedicated to ditching tubes.
The French company has deliberately made the tolerances on the tyre and the rim as similar as possible so that they're super easy to fit – something that'll be appreciated by anyone who's had to setup up tubeless wheels.
Elsewhere, stiffer tyre walls and deeper rims mean increased rolling speed.
Buy now: Mavic Kysrium Pro UST Disc wheelset at Evans Cycles for £859 (opens in new tab)
Lazer Bullet helmet
The Lazer Bullet is a helmet with a bit of a difference. Unlike normal lids, you adjust a large vent on the front of the helmet depending on how hot you're getting.
Sliding it up (open) also opens a series of smaller vents, then sliding it down closes them all. Nifty.
Buy now: Lazer Bullet at Tredz for £200 (opens in new tab)
Bellroy x MAAP
The Bellroy x MAAP is about as classy as a phone case/wallet can get. It'll keep your most precious parts dry thanks to its leather outer and waterproof zip.
Meanwhile, inside there's a microfibre covering to protect your phone from any loose change or keys you're also carrying.
Rudy Project Tralyx Glasses
We'll admit that aerodynamic, well ventilated cycling glasses aren't something we'd previously felt we needed, but if you're in the market look no further than the Rudy Project Tralyx glasses which have been deliberately designed to provide all three.
Everything about them is adjustable, from the nose pads to the temples, and they're lightweight, too.
Buy now: Rudy Project Tralyx glasses at Ribble Cycles for £94.99 (opens in new tab)
Joes No Flats Road Racing sealant
Following on nicely from the tubeless stuff, we've also got some Joes No Flats Road Racing sealant, the self-proclaimed world's most effective tyre sealant.
While we can't attest to that, we do like the look of its high pressure sealing potential – it uses micro particles that can seal holes up to 3mm wide.
Buy now: Joes No Flats Road Racing sealant at Tredz for £4.99 (opens in new tab)
Ribble's Nuovo Clothing
Brand spanking new from the British brand, we've got hold of both the Nuovo men's and women's line and Ribble says it's the perfect balance of comfort, functionality and performance.
Buy now: Nuovo women's short sleeve jersey at Ribble for £55 (opens in new tab)
That's all for this week, we'll back next week with more hot goodies.
Thank you for reading 5 articles this month* Join now for unlimited access
Enjoy your first month for just £1 / $1 / €1
*Read 5 free articles per month without a subscription
Join now for unlimited access
Try first month for just £1 / $1 / €1