Tech of the week: climbing, new shoes and out-training Eddy Merckx
This week we've told you how to improve your climbing – and how to recover afterwards, as well as having a look back at bikes that changed cycling and how one man tried to win against Merckx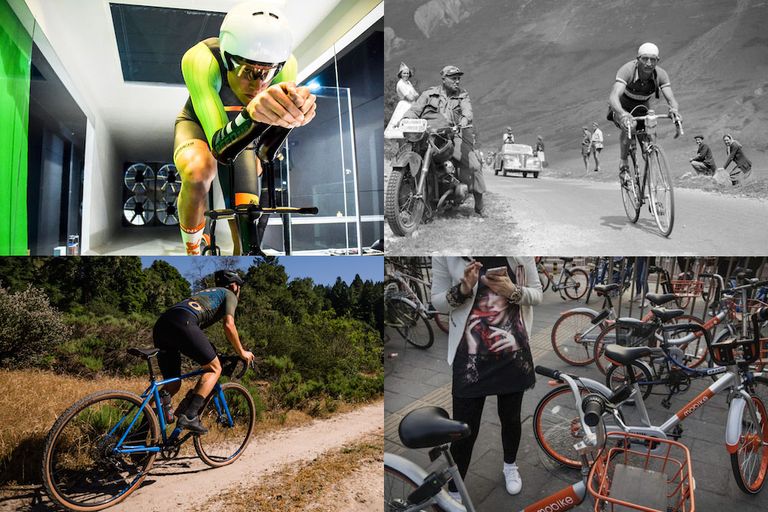 Hour records, new gravel and new shoes
Dutch cyclist Dion Beukeboom covered the fifth longest distance in an hour last week, in his quest for the hour record. We've taken a look at how he honed his position and equipment in the wind tunnel, gaining 2.4km, in preparation for his bid.
On Friday, Cannondale launched its latest gravel bike, the Topstone. It's an alloy machine, with the top Apex 1 build coming with a dropper post. You get mounts for three bottles and a top bag for longer adventures.
We had a snoop around Eurobike earlier this year and have rounded up seven new shoes coming in 2019, that you might just want to start saving up for. We've given you our buyer's guide to cycling backpacks too, picking out our six favourites.
Retro bikes and training
We've looked back as far as 1948, to find 11 bikes that changed the world of cycling, starting off with the Legnato team bike of Gino Bartali, with its Campagnolo Cambio Corsa rear mech, that allowed him to change gears without dismounting and flipping his rear wheel.
And sticking with our retro theme, we've had a look at how Frans Verbeeck tried and failed to out-train Eddy Merckx.
Bike hire firms have been increasing their coverage of cities around the world. But with a high incidence of theft and vandalism, one is now threatening to remove its fleet from Manchester. We've also reported on the theft of over £100,000 worth of stock in four break-ins at cycle shops around the UK.
We've also had a look at ten ways to improve your hill climbing. But if you find the thought of all that climbing hard work, take heart from the finding that it's probably improving your mental health, according to a new study. We've also told you how to rest and recover more effectively - a good topic for a bank holiday Monday.
If you're after some new sunnies, we've rounded up five deals on Oakleys for you this week and there are yet more deals in Sunday Trading.