Madison Genesis complete 2018 line-up with five new signings
British squad add new names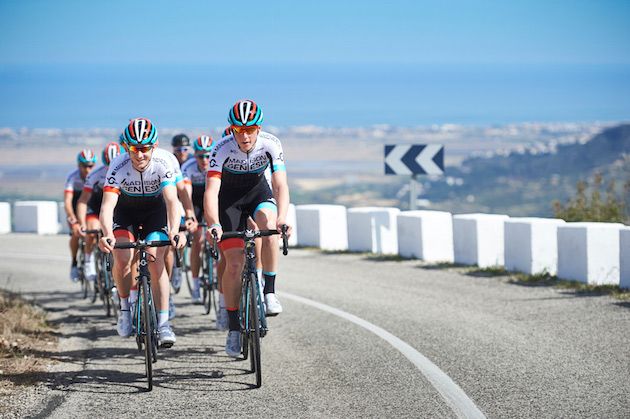 (Image credit: Luke Webber)
Madison Genesis have confirmed their 2018 line-up with five new riders joining the 12-rider squad for the upcoming season.
Of the five new signings, George Atkins and Mike Cuming are probably the two most well-known names for British fans, with Atkins, a former junior road race champion, joining from Bike Channel-Canyon, and Cuming, a former under-23 national champion who also has a GC victory at the Tour of Korea to his name, making the switch from Neon Velo.
Australian rider Neil van der Ploeg will join New Zealander Taylor Gunman to add a second antipodean rider to the team, while Isaac Mundy, a former mountain biker who was fourth category license holder at the start of 2016, and George Pym will complete the line-up.
>>> An Post team fail to find sponsor for 2018: 'implications of Brexit' played a part
"The Madison Genesis 2018 team holds much promise with some exciting prospects," said new team manager Colin Sturgess. "What I particularly like is that we have depth of experience and riders with race-craft and nous."
"We start with no one designated 'leader', but a group of 'leaders' throwing open many options. We have climbers, we have sprinters, we have rouleurs, we have guys that can ride a fast TT, can win criteriums.
"Every single rider on this team can and will win bike races, and as I've said previously I like to see guys win with professionalism and panache."
Matt Cronshaw, Gruff Lewis, Alex Paton, Alex Blain and Joe Evans are the five riders who will depart the team for the 2018 season.
Madison Genesis 2018 team roster
George Atkins
Mike Cuming
Taylor Gunman
Rich Handley
Matt Holmes
Tobyn Horton
Johnny McEvoy
Isaac Mundy
Neil van der Ploeg
George Pym
Erick Rowsell
Connor Swift